The IBA's response to the war in Ukraine  
Spain's Almudena Arpón de Mendívil has assumed the presidency of the IBA – the first woman in 20 years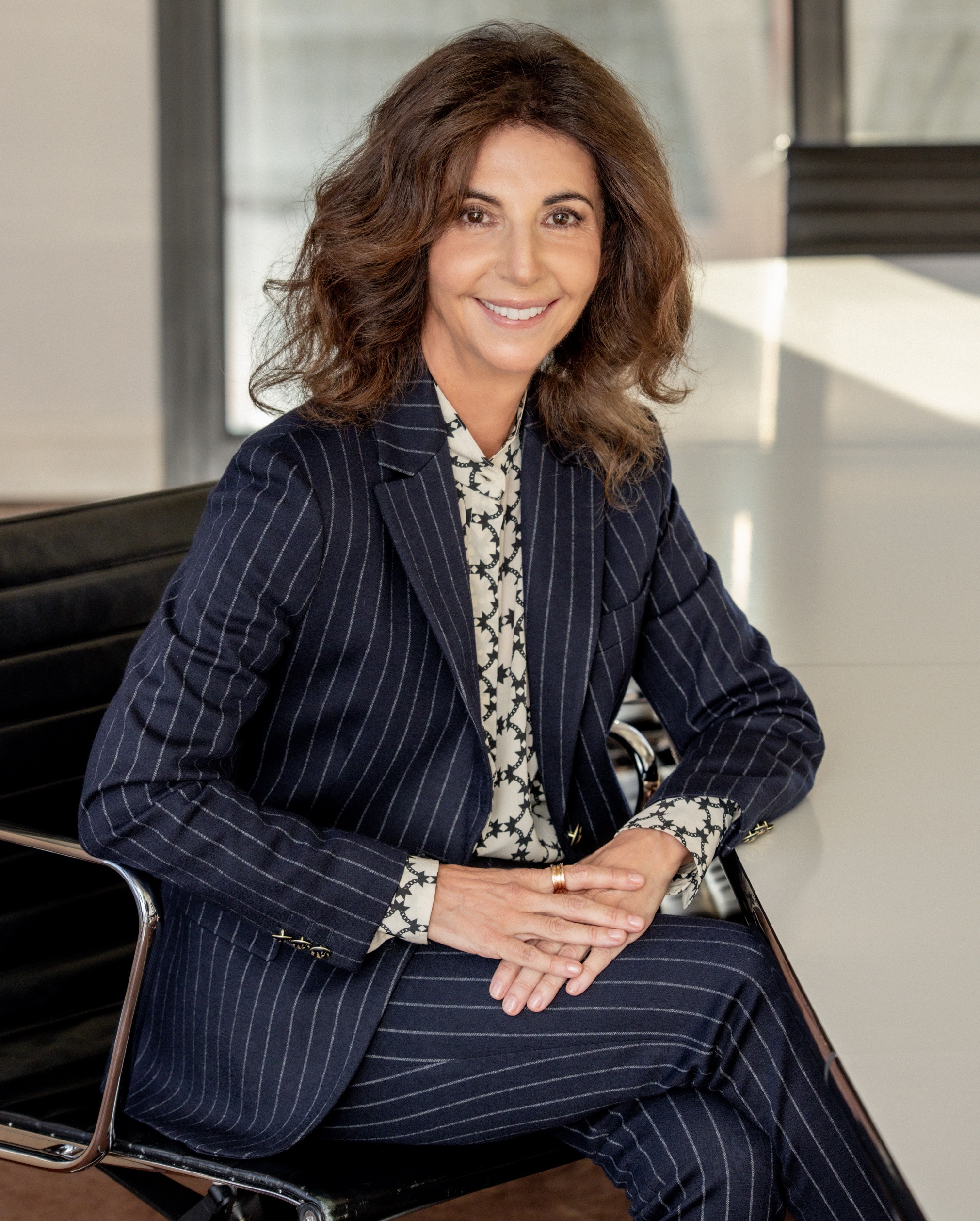 Almudena Arpón de Mendívil Aldama, partner at law firm Gómez-Acebo & Pombo in Madrid, Spain is announced as the new President of the International Bar Association (IBA). Ms Arpón de Mendívil is​​​​​ the first woman to hold the position in 20 years and only the second in the Association's 76-year history. Her tenure is for the two calendar years of 2023 and 2024. She succeeds Sternford Moyo of Zimbabwe. 
Ms Arpón de Mendívil commented: 'I take on this responsibility with great excitement and firm commitment. My aspiration as President of the IBA is to steadily elevate the Association to the next level. Our profession, through a global association as the IBA, has a great opportunity as well as the responsibility of assuming a leading role in upholding the rule of law, democracy, and human rights across the world and thus having a positive impact in society.'
As IBA President, Ms Arpón de Mendívil intends to focus on five key themes:
highlighting the impact of the legal profession in society;
approaching gender equality in the legal sector with a frontal and transversal view;
placing the legal sector as a relevant player in the environmental, social and governance (ESG) agenda;
analysing and anticipating human rights protection in the digital environment; and
preparing the legal profession for the future, especially young lawyers
Overarching all these themes will be the promotion of the rule of law. 
Ranked in prestigious legal directories as one of the leading professionals in the telecommunications, media, and technology (TMT) sectors, Ms Arpón de Mendívil is a Corporate/M&A partner and head of the TMT Group at Gómez-Acebo & Pombo. She holds a law degree from ICADE, a master's degree in European Union Law from the College of Europe in Bruges and a PIL from Harvard Law School.
Prior to becoming IBA President, Almudena Arpón de Mendívil Aldama was IBA Vice President from 2021–2022 and has held several senior positions within the Association including being on the IBA management board since 2009. She has also held the positions of IBA Treasurer, Chair of the Legal Practice Division as well as having served as leader on several committees and projects over the course of her career with the IBA. Ms Arpón de Mendívil joined the IBA c. twenty-five years ago.
The IBA's new IBA Vice Presidents are Jaime Carey, Managing Partner at Chilean law firm Carey, and Claudio Visco, Managing Partner at Italian law firm Macchi di Cellere Gangemi. The new IBA Secretary-General is Jörg Menzer, Managing Partner of the Bucharest office of pan-European law firm Noerr.
Click here to view the list of IBA Officers for 2023-2024.
ENDS
Notes to the Editor
The chief officers are: 
President, Almudena Arpón de Mendívil Aldama, Spain
Vice President, Jaime Carey, Chile
Vice President, Claudio Visco, Italy
Secretary-General, Jörg Menzer, Germany
Legal Practice Division (LPD) Chair, Carola van den Bruinhorst, Netherlands
LPD Vice-Chair, Daniel del Rio, Mexico
LPD Secretary-Treasurer – IBA Treasurer, Pascale Lagesse, France
LPD Assistant Treasurer – IBA Asst Treasurer, Amir Singh Pasrich, India
Section on Public and Professional Interest (SPPI) Chair, Myra Garrett, Ireland
SPPI Vice Chair-Treasurer, Babatunde Ajibade, Nigeria
Bar Issues Commission (BIC) Chair, Ken Murphy, Ireland
BIC Vice-Chair, Steven Richman, United States
BIC Vice-Chair, Berit Reiss-Andersen, Norway
IBAHRI Co-Chair, Anne Ramberg Dr Jur hc, Sweden
IBAHRI Co-Chair, Mark Stephens CBE, United Kingdom
The International Bar Association (IBA), the global voice of the legal profession, is the foremost organisation for international legal practitioners, bar associations and law societies. Established in 1947, shortly after the creation of the United Nations, it was born out of the conviction that an organisation made up of the world's bar associations could contribute to global stability and peace through the administration of justice.

The IBA acts as a connector, enabler, and influencer, for fair practice and accountability worldwide. The IBA has collaborated on a broad range of ground-breaking, international projects with the United Nations, the European Parliament, the Council of Europe, The Commonwealth, the Organisation for Economic Co-operation and Development (OECD), the World Trade Organization, the International Monetary Fund and the World Bank, among others.

The IBA has considerable expertise in providing assistance to the global legal community, and through its global membership, it influences the development of international law reform and helps to shape the future of the legal profession throughout the world.
The International Bar Association's Human Rights Institute (IBAHRI), established in 1995 under Founding Honorary President Nelson Mandela, is an autonomous and financially independent entity, working to promote, protect and enforce human rights under a just rule of law, and to preserve the independence of the judiciary and the legal profession worldwide.
Find the IBA and IBAHRI on social media here: 

IBA (@IBAnews)
twitter.com/IBAnews 
twitter.com/IBAevents
www.facebook.com/internationalbarassociation
www.linkedin.com/company/international-bar-association

IBAHRI (@IBAHRI)
twitter.com/IBAHRI
www.facebook.com/IBAhumanrights
www.linkedin.com/in/iba-human-rights-institute/