The IBA's response to the war in Ukraine  
IBAHRI urges release of detained Belarusian lawyer Liliya Vlasova
The recent detention of prominent Belarusian lawyer and international mediator Liliya Vlasova is of deep concern to the International Bar Association's Human Rights Institute (IBAHRI). The IBAHRI urges the authorities of the Republic of Belarus to release her immediately.
Ms Vlasova is a member of the Presidium of the Coordination Council (the Coordination Council) – an independent entity established by civil society to organise a peaceful transfer of power from the incumbent president Alexander Lukashenko to a transitional government, following the disputed 9 August 2020 presidential election results, subsequent ongoing protests and violent crackdown on protesters. To date, the Belarusian authorities have not filed official charges against Ms Vlasova. She is the third member of the Coordination Council to be detained.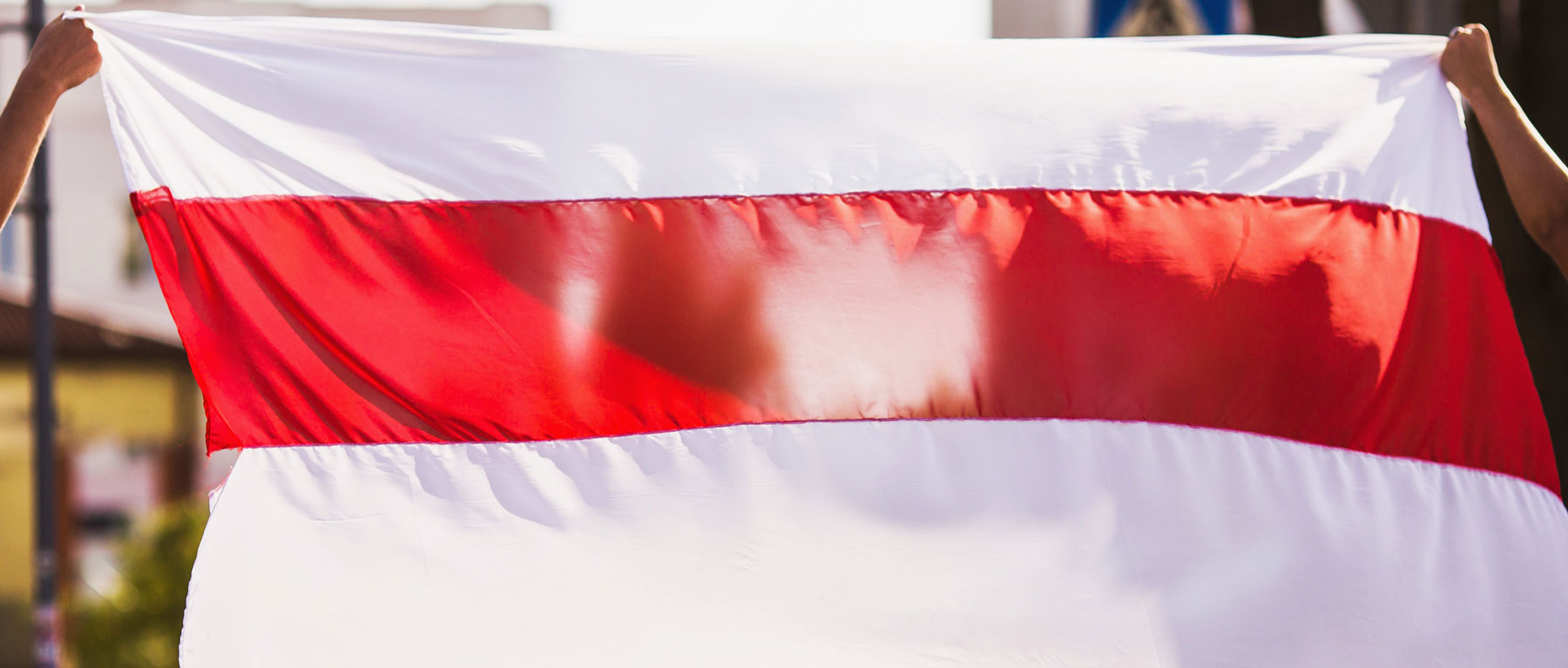 IBAHRI Co-Chair and former Justice of the High Court of Australia (1996 – 2006), the Hon Michael Kirby AC CMG, commented: 'The reported detention of Ms Vlasova without official charges filed is unacceptable. To the international community, this step is seen as a further attempt by the Belarusian authorities to silence dissenting voices. It also represents an affront to the principle of an independent legal professional, as guaranteed under the United Nations Basic Principles on the Role of Lawyers. Together with violent crackdowns on peaceful protesters, the Belarusian authorities are displaying a staggering disregard for human rights, the rule of law and democratic values.'
On 31 August, Ms Vlasova was detained following a search of her house by police from the financial-crimes unit. The search was purportedly carried out in relation to an investigation of alleged tax violations.
IBAHRI Co-Chair and immediate past Secretary-General of the Swedish Bar Association, Anne Ramberg Dr jur hc, commented: 'The IBAHRI is concerned that Ms Vlasova's detention is related to her role in the ongoing protests against Belarus' present regime and her activities on behalf of the Coordination Council. We urge the Belarusian government to release her without delay.'
Ms Ramberg added: 'Attempting to repress journalists, strike leaders, lawyers and anyone else who expresses opinion contrary to the government's in the wake of the disputed election results in Belarus is not a strategy that elicits respect. Citizens' rights to freedom of expression and peaceful assembly should be inviolate.'
ENDS
Notes to the Editor
Related items on Belarus:
The International Bar Association's Human Rights Institute (IBAHRI), an autonomous and financially independent entity, works to promote, protect and enforce human rights under a just rule of law, and to preserve the independence of the judiciary and the legal profession worldwide.
The International Bar Association (IBA), the global voice of the legal profession, is the foremost organisation for international legal practitioners, bar associations and law societies. Established in 1947, shortly after the creation of the United Nations, it was born out of the conviction that an organisation made up of the world's bar associations could contribute to global stability and peace through the administration of justice.
Follow the IBAHRI on Twitter here: twitter.com/IBAHRI
For further information please contact:
Romana St. Matthew - Daniel
Press Office
International Bar Association
4th Floor, 10 St Bride Street,
London EC4A 4AD
Mobile: +44 (0)7940 731 915
Direct Line: +44 (0)20 7842 0094
Main Office: +44 (0)20 7842 0090
Fax: +44 (0)20 7842 0091
Email: romana.daniel@int-bar.org
Website: www.ibanet.org
IBA website page link for this news release:
Short link: tinyurl.com/y65ons7j