IBAHRI condemns widespread police brutality and detainee torture in Belarus
The International Bar Association's Human Rights Institute (IBAHRI) condemns the police brutality and documented torture of detainees in the Republic of Belarus following the controversial 9 August 2020 presidential election result that extended the 26-year rule of the incumbent Alexander Lukashenko. The European Union has rejected the official results, condemning the election as 'neither free nor fair'.
The IBAHRI calls for the immediate and unconditional release of all of the remaining individuals being detained in relation to the protests and urges the Belarusian authorities to provide accurate information on the number of protesters injured and killed. According to credible reports, approximately 7,000 people were arrested in Belarus during the first four days of protests, which saw police dispersing protesters with rubber bullets, water cannons, stun grenades and batons. At least two people have died during the protests, with one from a gunshot wound.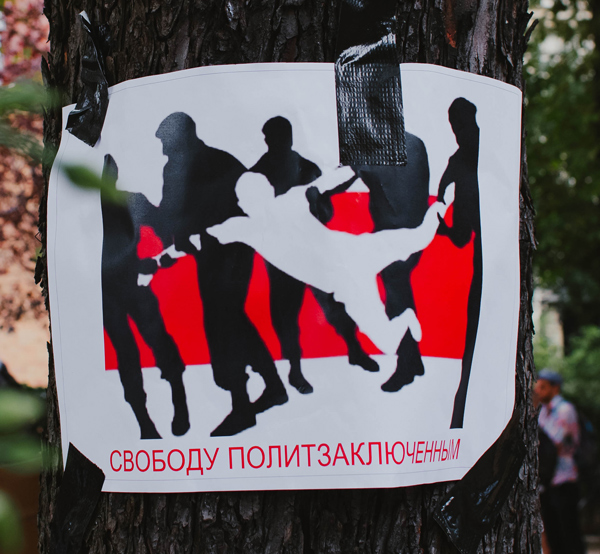 IBAHRI Co-Chair and former Justice of the High Court of Australia (1996–2006), the Hon Michael Kirby AC CMG, commented: 'Images of the violent crackdown on peaceful protesters in Belarus have been seen by millions of people across the globe, as have filmed accounts of protesters released from Belarus detention centres recounting unprecedented brutality by security forces. While vicious assaults dehumanise any inflictor, they also violate Article 25 of the Constitution of the Republic of Belarus, which states: "no one shall be subjected to torture or cruel, inhuman or undignified treatment or punishment." Further, Belarusians are provided the same protection at international level through Article 5 of the Universal Declaration of Human Rights and Article 7 of the International Covenant on Civil and Political Rights, which states, "no one shall be subjected to torture or to cruel, inhuman or degrading treatment or punishment." The IBAHRI reminds the Belarusian government that the world is watching as pro-truth, pro-democracy, pro-civil rights Belarusians are denied the right to protest peacefully, without fear of mistreatment or torture. We call for the release of all remaining detainees.'
A report from the Belarusian civic organisation Zvyano catalogues a host of alleged human rights abuses, with detainees describing:
being beaten with batons by security forces on streets, in transport vehicles and detention facilities;
inhumane and dehumanising conditions in detention centres;
being stripped naked and threatened with murder or rape;
being forced to kneel, stand against walls or lie down in rows, with new arrivals forced to walk on top of those lying on the floor, creating a 'living carpet' of blood;
cells designed for eight to ten people holding 40 to 50 people.;
having guns put to their heads;
being denied food, water and access to toilet facilities; and
requests for medical help, or water, being responded to with further beatings by authorities.

On being released from detention centres, hundreds of protesters have posted videos and photos of their injuries on social media.

IBAHRI Co-Chair and immediate past Secretary-General of the Swedish Bar Association, Anne Ramberg commented: 'The IBAHRI is deeply troubled by the vast number of torture claims being made by released detainees who were rounded-up in Belarus during protests opposing the recent presidential election result. Their eyewitness accounts reveal a picture of security forces out of control, chaos reigning supreme in detention centres and a complete disregard for fundamental human rights.' Ms Ramberg added: 'Some Belarusians have been left not knowing where their loved ones are being held or their fate, yet Article 34 of the country's Constitution guarantees Belarusian citizens the right to receive complete, accurate and timely information on the activities of government bodies. We call for the authorities to provide such data to anxious relatives so that they can locate relations. Further, we call for an independent and transparent investigation into the allegations of torture. Perpetrators must be held accountable.'

ENDS

Notes to the Editor
Related material:
Belarus – IBAHRI condemns detention of media and use of force against protesters following elections
The International Bar Association's Human Rights Institute (IBAHRI), an autonomous and financially independent entity, works to promote, protect and enforce human rights under a just rule of law, and to preserve the independence of the judiciary and the legal profession worldwide.
The International Bar Association (IBA), the global voice of the legal profession, is the foremost organisation for international legal practitioners, bar associations and law societies. Established in 1947, shortly after the creation of the United Nations, it was born out of the conviction that an organisation made up of the world's bar associations could contribute to global stability and peace through the administration of justice.
Follow the IBAHRI on Twitter here: twitter.com/IBAHRI
For further information please contact:
Romana St. Matthew - Daniel
Press Office
International Bar Association
4th Floor, 10 St Bride Street,
London EC4A 4AD
Mobile: +44 (0)7940 731 915
Direct Line: +44 (0)20 7842 0094
Main Office: +44 (0)20 7842 0090
Fax: +44 (0)20 7842 0091
Email: romana.daniel@int-bar.org
Website: www.ibanet.org
IBA website page link for this news release:
Short link: tinyurl.com/yxfgonu4