Construction Law International - June 2021 - From the Co-Chairs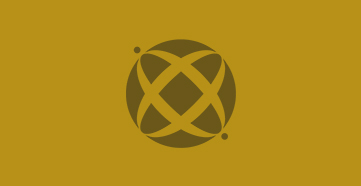 Dear International Construction Projects members,
As we moved into the second year of our two-year term as Co-Chairs, we had very much hoped to be looking forward to meeting with you at a number of the conferences scheduled for 2021. However, as the world works its way through the pandemic, it seems that we will need to be patient for a while longer. We have some light at the end of the tunnel with vaccination programmes being rolled out in many countries and some relaxations of restrictions taking place, so we remain hopeful that we will have that opportunity soon.
In the meantime, we have been contacted by many of you asking how to get involved in ICP activities. There are a number of opportunities, and we welcome involvement from as many people as possible.
We have prepared a programme of online events for 2021, which began with the Networking Session – a purely social event for ICP members, hosted by IBA on the Remo platform, that provided an informal forum to meet and chat in small groups. It was great to see many of you at that.
That was followed by the first two Masterclass events: Practical considerations for mediation of construction disputes on 12 May and Practical aspects of cross examination techniques on 24 May 2021. Those presented excellent training opportunities from senior practitioners sharing practical experience and advice.
Coming up for the remainder of 2021, we have:
• Wednesday 21 July – The role of experts in construction disputes: a practical approach to hot topics and issues
• Wednesday 8 September – Masterclass 3 – Fundamentals of Project Establishment
• Wednesday 22 September – Masterclass 4 – Fundamentals of Project Delivery
• Wednesday 6 October – Sustainable Project Decommissioning: reality or utopia?
• Tuesday 7 December – Beyond Covid-19 – Construction impact, lessons and beyond: What changed? What's better? What are the new trends?
These events are all free of charge for ICP members. We have tried to time the sessions so that all time zones are able to access at least some of them. If the timing is not suitable for a particular event, a recording of the session will be available on the IBA website.
Our subcommittees have been very active and a number of projects are underway.
The Project Execution Subcommittee is preparing a 'Supply Chain Insolvency Ready Reckoner'. The purpose of this Guide is to:
• explain the issues encountered by stakeholders as a result of insolvency in their supply chain;
• set out how stakeholders can protect their interests or pursue the recovery of their losses; and
• provide a list of relevant primary and secondary resources for each issue.
The Subcommittee is looking for volunteers to work on topics (defining insolvency, responding to an event of insolvency, contract drafting to address incidences of insolvency, monitoring for potential insolvency events and business continuity planning). Please contact Erin Miller Rankin or Thiago Fernandes Moreira if you are interested in taking one of these on.
The Dispute Resolution Subcommittee has, for a number of years, been working on the Country Guide project on Alternative Dispute Resolution (ADR) in construction. Guides for 20 countries are already available, with two more in production: see the webpage 'Alternative dispute resolution (ADR) in construction – country guides' at www.ibanet.org/article/ac86fc65-e413-4d55-b2a9-952f30f1655f. If you would like to prepare a Guide for your country please contact the Jane Davies-Evans or Ioannis Vassardanis.
Another opportunity to provide written content is through this publication, Construction Law International. If you are interested in contributing an article please contact the ICP Committee Editor, Tom Denehy.
Our Diversity officers are working on content for the IBA website's ICP pages. Their plans are to conduct interviews of a number of senior people to set out their experiences of adopting and managing diversity policies in their workplaces.
If you are interested in getting involved or have an idea or suggestion you would like to share, please do contact us or the relevant officers. Details of all officers are on the ICP pages of the IBA website at https://www.ibanet.org/LPD/SEERIL/Intl_Construction_Projects/Default.aspx.
We wish you and your families, friends and colleagues well.
Shona Frame and Ricardo Barreiro-Deymonnaz
ICP Co-Chairs