Read more
Read less

The advent of Web 3.0 has seen significant expansion of the internet, with the most notable evolutions being the rise of the metaverse, non-fungible tokens (NFTs) and digital assets. NFTs and digital assets have provided attractive investment avenues and are likely to see cross-border issues across various facets such as regulations around foreign exchange controls, tax, cyber theft, data privacy and intellectual property. Globally, digital assets (and more particularly the cryptocurrency market) are rapidly growing with the impetus from several trading platforms, mostly app-based and thus making it an attractive investment avenue for the new age investors who are willing to risk more stakes in the bet.
In the past, there has been controversy surrounding the legality of NFTs and cryptocurrencies in India. Recently, the government has introduced a specific tax regime for crypto assets, however a new law to introduce digital currency backed by the Reserve Bank of Indian (RBI) and regulate other cryptocurrencies (and possibly NFTs) is still awaited.
In this webinar, we shall dwell upon the legal and regulatory outlook in relation to the metaverse, NFTs and digital assets along with the newly introduced taxation framework for virtual digital assets. We shall also take cues from global trends in these digital assets.
Topics include:
'Smart contracts', data/privacy and intellectual property issues relating to the metaverse, NFTs and digital assets
Funding and M&A in the sector – trends and outlook
Global approach towards taxation and regulation of these digital assets
International trends in NFTs and digital assets – is Dubai the world's next 'Crypto Capital'?
Fees
| | Prices in GBP + UK VAT @ 20%, where applicable: |
| --- | --- |
| IBA member | Free |
| Non members | £45 |
Session recordings, where applicable, will be available to all registered delegates; registration fees are non-refundable.
Certificate of Attendance
Certificates of attendance for each session will be provided, automatically, to all delegates who have registered in advance and attended the live broadcast for a minimum of 30 minutes based on verified sign-in and sign-out times. Certificates can only be issued to the name provided at the time of registration. If you have any queries relating to your Certificate of Attendance, please email webinars@int-bar.org
Moderator
L Badri Narayanan
Moderator
Lakshmikumaran & Sridharan Attorneys, New Delhi, Delhi, India
Read biography
Confirmed speakers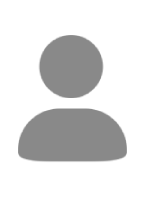 Ashim Sood
Speaker
Ashim Sood Law Office, New Delhi, Delhi, India
Watch webinar
All registered delegates will have received an email from the IBA with the passcode to access the session recording. IBA members can also access the recording free of charge. For queries or to request the passcode, please email webinars@int-bar.org.