US Supreme Court: death of Justice Ruth Bader Ginsburg spurs battle for civil rights
Jennifer Venis, IBA Multimedia Journalist
Ruth Bader Ginsburg, longstanding Justice of the United States Supreme Court and pioneering civil rights defender, died on 18 September. As her passing comes weeks before the 2020 US elections, a fraught battle for her seat on the Court has ignited, with President Donald Trump determined to fill the vacancy and increase the Court's conservative majority to six-three.
Lynda Zadra-Symes, Co-Chair of the IBA North American Regional Forum and a partner at US firm Knobbe Martens, says 'the Supreme Court and the citizens of the US have been enriched and strengthened by Justice Ginsburg's keen intellect and scholarship in interpreting the law to support the notion that all people should be treated equally under the law, and should enjoy the same rights and privileges in every aspect of their life.'
'We hope that the Supreme Court continues to recognise the spirit of this notion, which is the aspirational promise made by the founders of our country and the bedrock of our Constitution', she adds.
But there are concerns that an absolute court majority could lead to the rapid undoing of progress on civil rights, particularly reproductive rights.
Some anti-abortion groups, such as the Susan B Anthony List, see a six-three conservative majority as their best shot at overturning Roe v Wade, the landmark 1973 Supreme Court ruling protecting the right to abortion. Predictions from the Center for Reproductive Rights in late 2019 suggest that if Roe is dismantled, abortion could become completely illegal in 24 states. And several 'test cases', brought by states keen to overturn Roe or otherwise limit abortion rights, are making their way through the courts.
Amy Coney Barrett – a judge on the US Court of Appeals for the Seventh Circuit in Chicago and a law professor at the University of Notre Dame, Indiana – is President Trump's nominee to replace Ginsburg. Barrett has previously supported state efforts to restrict abortion access, once joining an opinion arguing that '[n]one of the [Supreme] Court's abortion decisions hold that states are powerless to prevent abortions.'
Akila Radhakrishnan is President of the Global Justice Center, which develops legal strategies to establish and protect human rights and gender equity. Although she sees the 'deep misogyny' of the backlash against abortion as the entry point, she says, 'in many cases, abortion has been a test case of how far you can take a right down. Through the abortion pushback, a model has been created for dismantling other fundamental rights.'
Radhakrishnan notes Justice Ginsburg was 'a stalwart on a range of civil rights issues that are on the table right now'. Without her, and with those abortion test cases, alongside cases on LGBTQI+ rights and voting rights, currently working their way up to a potentially conservative-skewed Supreme Court, Radhakrishnan is deeply concerned.
Several ceremonies in the week following Justice Ginsburg's death provided opportunities for admirers to mourn, but grief was mixed with rallying cries.
As Justice Ginsburg lay in state at the Capitol – the first woman to receive this honour – presiding Rabbi Lauren Holtzblatt highlighted a quote from the Torah that hung in Justice Ginsburg's chambers. It reads 'tzedek tzedek tirdof' – 'justice, justice you must pursue'.
Acknowledging the ways that Justice Ginsburg had honoured that command every day of her life, Rabbi Holtzblatt also referred to the fight to come: 'today we stand in sorrow and tomorrow we the people must carry on Justice Ginsburg's legacy'.
That legacy, as Zadra-Symes tells Global Insight, cemented Ginsburg as 'a giant in the progress of equality for women in the US'.
Ginsburg was nominated to the US Supreme Court by President Bill Clinton in 1993, and became well known for her precise use of language to persuade even her more conservative colleagues to join her. She secured many civil rights victories, but it was her dissenting opinions that earned her the affectionate nickname 'notorious RBG'.
When the Court majority allowed the US to backslide on civil rights, Justice Ginsburg's dissenting opinions were unequivocal. For example, in 2013, when the Court hollowed out the US Voting Rights Act in Shelby County v Holder, she famously argued that gutting the law while it 'is continuing to work to stop discriminatory changes is like throwing away your umbrella in a rainstorm because you are not getting wet'.
But, as Radhakrishnan says, 'the importance of Justice Ginsburg's career doesn't start with her time on the bench. It starts with her time becoming an advocate for gender equality as a lawyer. There's so much inspiration when you look at how it is that, in that era, when all of these precedents didn't exist yet, the ideas on equality through law were being formed.'
Justice Ginsburg's legacy began at a time when hundreds of federal and state laws discriminated on the basis of sex, legitimising discrimination in society.
After struggling to find a law firm willing to hire a woman – even one who had graduated top of her class at Columbia Law School – she became a professor of law at Rutgers Law School. There, her students ignited her commitment to the feminist movement. Her contributions to the movement are monumental and defined by her approach to progress – 'enduring change', she said, 'happens one step at a time'.
She began with a seemingly inconsequential tax case, successfully arguing that a tax law was unconstitutional for arbitrarily discriminating against a man on the basis of sex.
In response, the government argued the decision 'cast a cloud of unconstitutionality' over hundreds of statutes. It listed them all, unwittingly creating a guide for Ginsburg.
She became the founder of the American Civil Liberties Union's Women's Rights Project and went on to use a series of individual cases of discrimination to create a framework for striking it down.
At lower courts, and in five successful cases out of six brought before the Supreme Court, she convinced many all-male panels of judges that not only did legal discrimination on the basis of sex exist, but that the 14th Amendment to the US Constitution outlawed such discrimination by guaranteeing equal protection under the law.
Ginsburg successfully argued, as articulated in the 1975 Supreme Court case Edwards v Healy, that 'the gender line helps to keep women not on a pedestal, but in a cage'. In doing so, she found the key to that cage and threw open the door.
Header pic: Casket of Justice Ruth Bader Ginsburg, who is lying in repose at the stairs of the US Supreme Court, Washingston, DC, 24 September 2020. christianthiel.net / Shutterstock.com
---
IBAHRI calls for release of Belarusian prisoners
The International Bar Association's Human Rights Institute (IBAHRI) has released two statements, on 7 September and 11 September, urging for the release of Liliya Vlasova and Maria Kolesnikova respectively.
Liliya Vlasova is a prominent Belarusian lawyer and international mediator, who is a member of the Presidium of the Coordination Council, which was created to organise a peaceful transfer of power from the incumbent President Lukashenko to a transitional government. Vlasova was the third member of the council to be detained.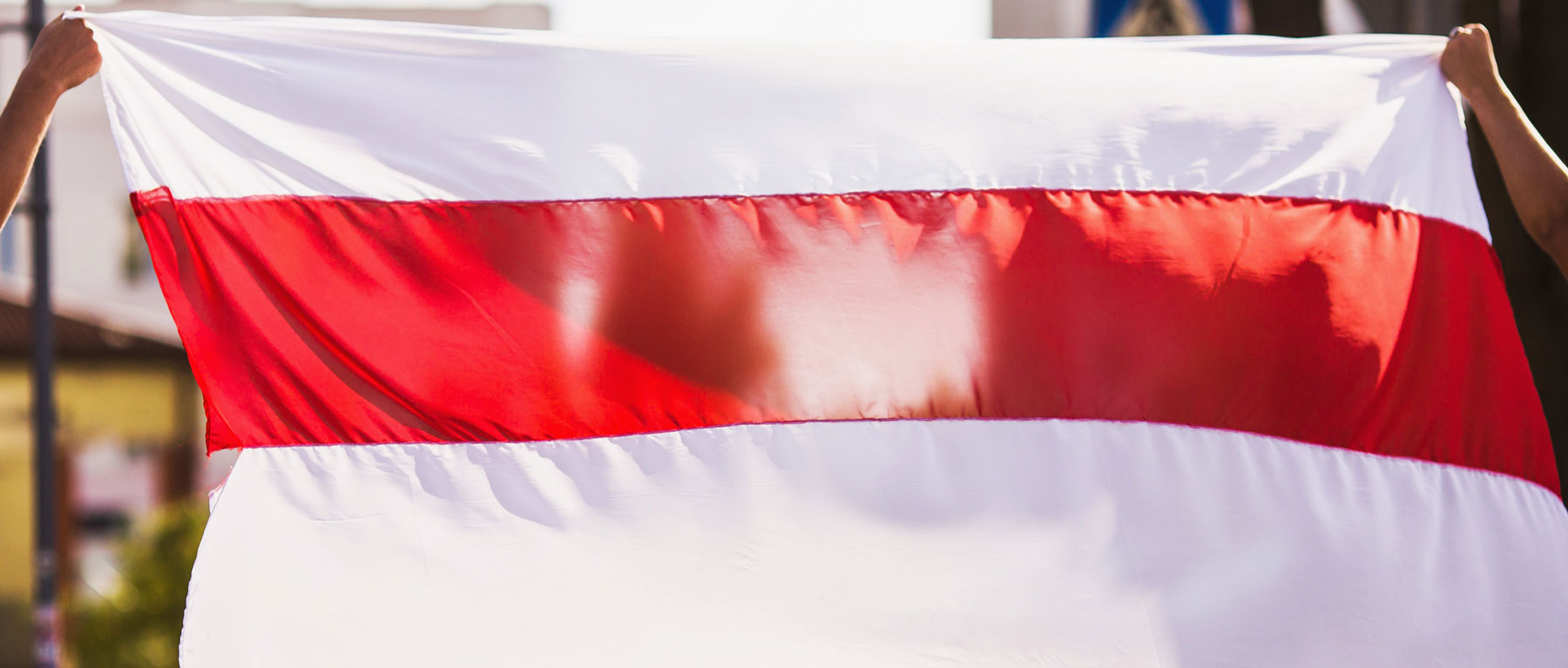 IBAHRI Co-Chair and former Justice of the High Court of Australia (1996 – 2006), the Hon Michael Kirby AC CMG, stated: 'The reported detention of Ms Vlasova without official charges filed is unacceptable. To the international community, this step is seen as a further attempt by the Belarusian authorities to silence dissenting voices. It also represents an affront to the principle of an independent legal professional, as guaranteed under the United Nations Basic Principles on the Role of Lawyers.'
Maria Kolesnikova is a prominent Belarusian protest leader and protest figure and is also a member of the Presidium of the Coordination Council. Ms Kolesnikova is an ally of opposition leader, Svetlana Tikhanovskaya, and has led protests in Belarus after Ms Tikhanovskaya fled to Lithuania following the contested 9 August presidential election results.
IBAHRI Director Baroness Helena Kennedy QC, said: 'The IBAHRI urges the Belarusian authorities responsible for the detention of protestors and Maria Kolesnikova to do the morally and lawfully right thing and release them immediately.'
Baroness Kennedy chaired a webinar on 3 September entitled 'People, Power & Politics: Protecting & Promoting Human Rights in Belarus', which explored the current crisis in Belarus and short, medium and long term options for resolution.
Read the Liliya Vlasova statement
Read the Maria Kolesnikova statement
---
IBAHRI urges Iranian authorities to release human rights lawyers
In September 2020, in an open letter to His Excellency Ayatollah Ali Hosseini Khamenei, Supreme Leader of the Islamic Republic of Iran, the International Bar Association's Human Rights Institute (IBAHRI) expressed deep concern over the continued detention of political prisoners in Iran and called for the immediate release of human rights lawyers Nasrin Sotoudeh and Amirsalar Davoodi, being held in the country's notorious Evin Prison. Mr Davoodi subsequently contracted Covid-19.
Leading human rights lawyer Ms Sotoudeh, who is arbitrarily detained, is serving a sentence of 38 years in prison and 148 lashes. Mr Davoodi has been sentenced to 29 years in prison, 111 lashes and a fine of 60 million rials after being charged with crimes against national security. Both are active in the field of human rights.
In the open letter, IBAHRI Co-Chair Anne Ramberg Dr Jur hc and IBAHRI Director, Baroness Helena Kennedy QC, express grave concern that 'the unjust sentences of political prisoners, including lawyers and human rights defenders, may turn into death sentences if urgent action is not taken.'
---
IBAHRI opposes crackdown on dissent in Zimbabwe
The International Bar Association's Human Rights Institute (IBAHRI) held a webinar on 11 September titled 'Crackdown in Zimbabwe: a serious challenge to the Rule of Law and Human Rights'. The webinar, held in conjunction with the IBA African Regional Forum, covered the repression of rights and unnecessary use of force by authorities following anti-corruption protests. One of the speakers, Beatrice Mtetwa, spoke to her recent disbarment from her client, Hopewell Chin'ono, a persecuted journalist. Baroness Helena Kennedy QC, Director of the IBAHRI and moderator of the webinar also called on the insight of Linda Kasonde, Senior Vice Chair of the IBA African Regional Forum.
On 3 September, the IBAHRI issued a joint statement with the Clooney Foundation for Justice (CFJ) initiative regarding Mr Chin'ono's case. The statement called for the Harare Magistrates Court to revoke its decision to disqualify Ms Mtetwa from serving as lead defense counsel in the case and the order to the Zimbabwean Prosecutor General to consider Ms Mtetwa in contempt of court. This decision was based on posts on a Facebook page, 'Beatrice Mtetwa and the Rule of Law', which were critical of the proceedings against Mr Chin'ono. Ms Mtetwa denies writing the posts and holds no responsibility for the Facebook page, which is run by a filmmaker who made a documentary about Ms Mtetwa.
Amal Clooney, CFJ Co-President, said 'Zimbabwean authorities must allow lawyers do their jobs, rather than trying to gag them. Those facing prosecution in Zimbabwe, including journalists and peaceful protesters, are entitled to effective representation'.
IBAHRI Director Baroness Helena Kennedy QC, commented: 'The right of lawyers to undertake their professional duties without hindrance, harassment or improper interference is enshrined in the United Nations Basic Principles on the Role of Lawyers. The treatment of Ms Mtetwa is entirely unjustified and the decision to bar her from representing Mr Chin'ono should be revoked with immediate effect.'
Watch a recording of the webinar
---
Media Freedom Panel supports Amal Clooney's resignation as UK Special Envoy on Media Freedom
On 18 September 2020, members of the High Level Panel of Legal Experts on Media Freedom put out a statement in support of Amal Clooney's decision to resign as United Kingdom Special Envoy on Media Freedom, as a result of the UK government's proposed Internal Markets Bill.
The High Level Panel of Legal Experts on Media Freedom is an independent body that was convened at the request of the UK and Canadian governments. The Panel comprises a diverse group of lawyers, academics and judges from around the world with expertise in international human rights law. Amal Clooney is Deputy Chair of the Panel and the International Bar Association's Human Rights Institute (IBAHRI) acts as secretariat to the Panel.
Lord Neuberger of Abbotsbury, Chair of the High-Level Panel of Legal Experts on Media Freedom, stated: 'I agree with what Ms Clooney says in her letter of 18 September to the Foreign Secretary. I support her principled response to the shameful attitude of the UK government to its international treaty obligations in the Internal Markets Bill and in ministerial announcements that it is prepared to break international law. Ms Clooney's deputy chairmanship of the High Level Panel of Legal Experts on Media Freedom is quite distinct from her role as the UK's Media Freedom Envoy, and I look forward to continuing to work with her and the other distinguished members of the Panel in carrying out its important functions'.
Baroness Helena Kennedy QC, Director of the IBAHRI, adds, 'I fully endorse the statements made in Ms Clooney's letter of resignation and respect her decision to stand down as Envoy while maintaining her role on the Panel. Members of the Panel are appointed on an unpaid basis as a result of their relevant expertise and the Panel should complete its current mandate.'
---
Julian Assange extradition would threaten freedoms of expression and media, says IBAHRI
The International Bar Association's Human Rights Institute (IBAHRI) issued a statement on 17 September 2020, stating that potential extradition of Mr Assange from the United Kingdom to the United States would: be in contravention of the Extradition Treaty between the UK and US; constitute a violation of freedom of expression; set a dangerous precedent in the restriction of press freedoms; potentially subject him to an unfair trial in the US and, if convicted, see him receive a sentence of up to 175 years imprisonment. The landmark trial of WikiLeaks founder Julian Assange restarted at the Central Criminal Court of England and Wales on 14 September.
Extradition on political grounds is expressly prohibited by the Extradition Treaty, but – in the context of reports stating it was WikiLeaks' publication of internal US military logs of the Afghanistan War that led to the International Criminal Court initiating an investigation into US war crimes in Afghanistan (which the Trump administration has opposed) – the IBAHRI is concerned this case is politically charged. President Donald Trump also suggested there should be a 'death penalty' for the 'disgraceful' actions of WikiLeaks.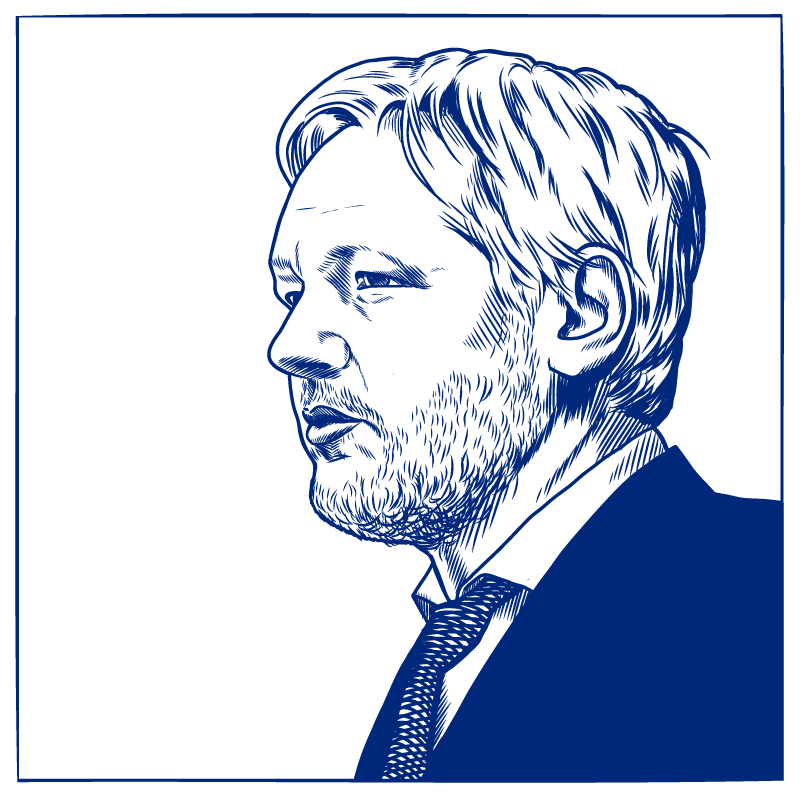 IBAHRI Director, Baroness Helena Kennedy QC, commented 'We can have little confidence in the extremely polarised situation in the US at present and are concerned that there is a risk to justice in the case of Julian Assange.'
---
IBAHRI statement on trial of Jamal Khashoggi's killers

The International Bar Association's Human Rights Institute (IBAHRI) has published a statement condemning the trial of Saudi Arabian journalist Jamal Khashoggi's killers. The trial proceedings which led to the final verdict on 7 September 2020 took place with journalists and members of the public banned from being present.
The Riyadh Criminal Court overturned five death sentences of those convicted of the murder, and sentenced a total of eight defendants to between seven and 20 years imprisonment.
IBAHRI Director Baroness Helena Kennedy QC said that 'the secret trial which took place in Saudi Arabia in no way conformed to the standards of due process', and stated that the reduction of the sentences was 'a final act of contempt for justice by the Crown Prince, who has no respect for the rule of law'.
Co-Chair of the IBAHRI, Anne Ramberg Dr jur hc said that 'justice has not been served for Mr Khashoggi' and that it was a 'serious international crime with concrete evidence against senior officials of the Saudi government'.
Turkey opened its own trial proceedings into Khashoggi's death in July this year, which is still ongoing.
---
In memoriam: George Bizos
George Bizos, famously known as Nelson Mandela's lifelong friend and lawyer, has died in Johannesburg aged 92. He was a junior advocate on the illustrious team of lawyers that defended Mandela in the Rivonia trial that saw him sentenced to life in prison.
During Mandela's incarceration in the prison on Robben Island, off Cape Town in the Atlantic Ocean, he looked after Mandela's personal affairs, his then wife, Winnie Mandela (who has also died) and his two daughters.
Bizos is known among other things, for taking on a great many cases around the country of the poor, as well as having taken on many of the toughest political trials apartheid South Africa provided.
Read George Bizos' obituary in full
---
Covid-19: use of face masks raises health and environmental questions
Margaret Taylor
Across the globe, governments have taken differing attitudes to the use of face masks as a means of controlling the Covid-19 pandemic. In Spain, which imposed one of the strictest lockdowns when the virus hit, mask-wearing is mandatory in many indoor and outdoor public spaces, while Italy requires face mask use only when social distancing is not possible, such as in city centres and workplaces.
In the United States, meanwhile, despite there being no federal mandate for the wearing of masks, individual states have set their own rules. Citizens of Alaska are encouraged to wear masks in public, for example, while those in California are required to wear them in all public spaces.
Yet even in jurisdictions with the strictest rules, the rushed nature of the law-making has led to confusion about what is required and whether exemptions apply. This in turn is leading to concerns that laws designed to deal with an emergency situation could in fact be leading to some citizens' human rights being infringed.
In the United Kingdom, disability rights campaigners have warned that a failure to properly communicate exemptions to the rules is leaving people with disabilities open to potential abuse.
Ahead of England's lockdown restrictions being eased in July, the charity Disability Rights UK said a lack of awareness meant people with disabilities were being put off travelling on public transport for fear of facing a backlash. Almost 60 per cent of respondents to the charity's survey said they feared being challenged if they did not wear a mask, with the same proportion saying they did not feel confident enough to stand up for themselves if challenged.
Meanwhile, almost 70 per cent said they feared being judged for not wearing a mask and 55 per cent said they were afraid they would become the victim of a hate crime if they were seen without one.
For Dr Abigail Pearson, a lecturer in law at the UK's Keele University, this represents a threat to the human rights of those affected. 'There have been no national advertisements or awareness campaigns to clarify the exemption for people with disabilities. Instead, the exemption has been explained via online guidance from the government or organisations for people with disabilities, or by news outlets reporting in response to instances of abuse,' she says.
Dr Pearson highlights that this is dangerous for people with disabilities – not only physically and mentally, but also in terms of their human rights. 'If these attitudes are left unchallenged we could return to a time where people with disabilities are excluded because people mistakenly believe they are somehow dangerous,' she adds.
Dr Markus Beham, European Regional Forum Liaison Officer of the IBA Human Rights Law Committee and an assistant professor of Law at the University of Passau, notes that this is a vexed issue. On the one hand, the public at large has the right to be protected by the universal use of masks, while on the other those with existing health issues have the right not to be negatively impacted by having to wear them. In their haste to pass emergency laws, some governments may have lost sight of how those rights should be balanced, he says.
'This is a right to health issue from different perspectives – the right to health of impaired individuals versus the right to health of the total', he says. 'From a human rights perspective that all has to be taken into consideration, but not every particular interest is placed into the equation. That means you get into a situation where there is discrimination and the state has to repair that.'
Dr Beham notes that another issue not taken into consideration when governments first started mandating the use of face masks was what should happen to those masks once they have served their purpose. Though an entire commercial sector has swiftly built up around the production and sale of reusable masks, the fact that so many are single use and non-recyclable poses a more wide-reaching and longer-lasting threat to everyone's right to health.
'I don't think anyone gave much thought at the beginning of the crisis about what we would do with all those disposable face masks', he says. 'It's become a pretty common sight seeing them discarded all over the place. There's been a lot of talk across states about the new normal and how we will have to phase economies into a more climate-friendly situation, but at the same time some of the measures that are being taken right now are not considering that.'
For Jonathan Cocker, Sustainability Initiatives Officer of the IBA Environment, Health and Safety Law Committee and a Toronto-based partner at Baker McKenzie, the massive increase in the requirement for single-use, non-recyclable personal protective equipment (PPE) during the pandemic means attitudes towards recycling and the impact it has on the climate are going to have to change. If they do not, and governments' net-zero targets are missed, then the most fundamental human right – the right to life – would be at risk.
'There's been a dramatic growth in the amount of material that's deemed medical waste, which includes PPE,' he says. 'What we now have to consider is whether recycling is the preferred method of dealing with the exceptional growth in PPE waste or whether we look again at strategies like thermal treatment.'
'In a lot of countries waste energy doesn't exist, particularly outside the European Union. There's a view that waste energy is environmentally hazardous, but that's not necessarily the case,' he adds.