The IBA uses cookies to provide you with a better website experience. By continuing to use our site, you are agreeing to the use of cookies.
The IBA's response to the war in Ukraine  
Legal and business news analysis - Global Insight February/March 2022

Climate crisis: mandatory reporting puts pressure on law firms and investors
Rachael Johnson
Recent developments on mandatory disclosures have added to the pressure on investors and organisations – including law firms – to take decisive action to combat the climate crisis.
In its 2021 Status Report, published in October 2021, the Task Force on Climate-related Financial Disclosures (TCFD) highlights initiatives to introduce TCFD-aligned mandatory climate-related reporting requirements in countries including Brazil, Japan and the UK.
The UK will introduce mandatory climate-related financial disclosures by publicly quoted companies, large private companies and limited liability partnerships (LLPs) from April 2022. The requirements will affect law firms because their scope includes large LLPs. This adds to the growing expectation from stakeholders that firms address the climate crisis.
The UK Government says that as the requirements are aligned with the TCFD recommendations, 'UK companies will be provided with a uniform way to assess how a changing climate may impact their business model and strategy'.
Rolandas Valiunas, former Co-Chair of the IBA Law Firm Management Committee and Managing Partner of Ellex, in Lithuania, argues that the transition from voluntary to mandatory measures is inevitable and will help prevent 'greenwashing' – where an organisation's products or services are marketed as greener than they really are.
However, he says there are limited scientific methodologies available with which law firms can assess their impact on the climate. Valiunas also argues that climate crisis issues 'are becoming a means to put pressure on law firms, [which] might impact relations with the client or create [a] reputational crisis'.
Julio Veloso, Co-Chair of the IBA Asset Management and Investment Funds Committee and Head of International at Broseta in Spain, says that for law firms, 'just trying to be compliant is not going to be easy', therefore putting pressure on lawyers.
Veloso also believes there's already competition in the wider business world to have the highest standards on environment, social and governance (ESG) and sustainability issues and therefore new reporting requirements should not present a significant challenge.
Sallie Pilot, Chief Insight and Engagement Officer at Black Sun, a stakeholder communications agency, argues that corporates and other key players in the sector will need to maintain a continuous dialogue on the latest developments so they're prepared for inevitable mandatory reporting. 'You've got to be on top of these [requirements] year-round to make sure you get the right things in place to […] meet the reporting requirements', she says.
There's a risk that differing regulation at the national level will lead to fragmentation and increase the compliance burden for multinationals, ultimately hindering progress towards addressing the climate crisis.
Christian Schmies, former Co-Chair of the IBA Asset Management and Investment Funds Committee and a partner at Hengeler Mueller in Germany, says that 'ESG has the potential to create certain barriers to the international flow of capital if there are different views on what ESG standards should be'. For him, the creation of a globally agreed standard for financial disclosures on ESG is crucial.
In November, the International Financial Reporting Standards Foundation announced the creation of the International Sustainability Standards Board (ISSB) to develop 'a comprehensive global baseline of high-quality sustainability disclosure standards'. These aim to provide comprehensive sustainability information for global financial markets.
Schmies says the creation of the ISSB is more than necessary. 'If there are not internationally harmonised standards then it makes cross-jurisdictional services much more difficult', he says, 'because companies are facing a multitude of different standards which may not be compatible'.
Investors are also under pressure to address the climate crisis, in particular to divest from fossil fuel companies. Schmies says that the pressure on pension funds and other asset managers is reflected in their more active involvement in annual general meetings and the number of ESG products being launched.
Schmies believes that without an international standard for this kind of investment there's a significant risk of greenwashing. 'These ESG-orientated investments could turn out to be quite litigious', he says, 'with increasing liability risk for asset managers if they brand products as ESG compatible but ultimately that branding doesn't have any basis in objective criteria'.
Kiran Aziz is Head of Responsible Investments at KLP Asset Management, a major Norwegian pension fund, which divested from coal in 2019 following a phasing out process starting in 2014. 'We are a long-term investor', says Aziz, 'and coal is not part of the energy transition we need […] to reach the Paris Agreement'.
Engagement with fossil fuel companies on the climate crisis will be KLP's preferred tool, rather than divesting, to see 'if they are heading towards a less carbon-intensive business model', explains Aziz. She believes it's important to allow companies time to demonstrate how they will move to net zero. 'Exclusion is the last option', she says.
Pilot says investors are encouraging companies to establish transition plans as a way for them to understand how companies will achieve their climate-related targets. These can be 'used as a dialogue tool to understand progress against that plan', she says.
---
Podcast: US democracy under threat
The assault on the US Capitol on 6 January 2021 represents perhaps the starkest manifestation of a US democracy in crisis. But the strains on democracy have been evident elsewhere – from a plethora of bills being put forward across state legislatures that critics warn undermine voting rights, to a series of controversies surrounding the make-up and even legitimacy of the US Supreme Court, itself a vital component of the US democratic apparatus.
Assessing the issues in this Global Insight podcast are:
Sarah Turberville, Director of the Constitution Project at the Project on Government Oversight;
Sophia Lin Lakin, Deputy Director of the Voting Rights Project at the American Civil Liberties Union;
Professor Paul Smith, Professor from Practice at Georgetown Law and Vice President for Litigation and Strategy at the Campaign Legal Center; and
Fred Davis, former Co-Chair of the IBA Business Crime Committee and a lecturer in Law at Columbia Law School.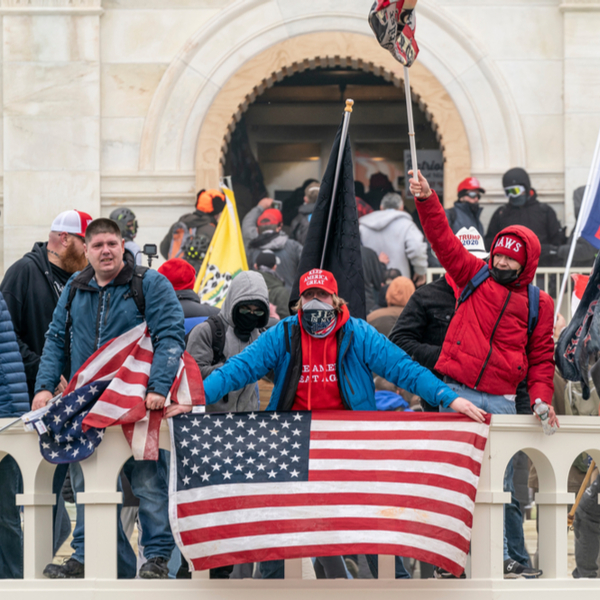 ---
New podcast episode from the IBA Legal Policy & Research Unit
The International Bar Association Legal Policy & Research Unit (LPRU) has released a new episode as part of their Sustainable Law in Action podcast series. The series covers the United Nations Sustainable Development Goals and looks at the role of the global legal community in achieving the goals.
In 'Sustainable finance: interview with BlackRock and experts from private practice', Sara Carnegie, IBA Legal Projects Director, and Maria Pia Sacco, LPRU Senior Project Lawyer, interview Michelle Edkins, Managing Director of BlackRock's Investment Stewardship team, and Ariel Smilowitz, an associate on the team. They discuss the role of investment stewardship in promoting sustainability. They also talk to several experts in private practice on the regulatory landscape for sustainable finance, the importance of ESG transparency and the need for a common language to tackle to issue of greenwashing.
---
SEERIL law studies scholarships launched
The IBA's Section on Energy, Environment, Natural Resources and Infrastructure Law (SEERIL), along with its Academic Advisory Group, has launched its 2022 scholarships. The 2022 scholarship and research grant opportunity for students who wish to pursue advanced studies in energy and natural resources law is now open for applications. All applications must be received by the deadline of 3 April 2022. More information is available here, along with information on the previous winners.
SEERIL awards an amount of up to £18,000 (divided among successful applicants) to pursue post-graduate research topics in the energy and natural resources field.
This scholarship is open to all qualifying academic institutions and their students free of charge. A 'qualifying academic institution' is one where at least one member or adjunct member of the faculty is a member of the IBA and a SEERIL committee.
---
New IBA publication on lawyer-client confidentiality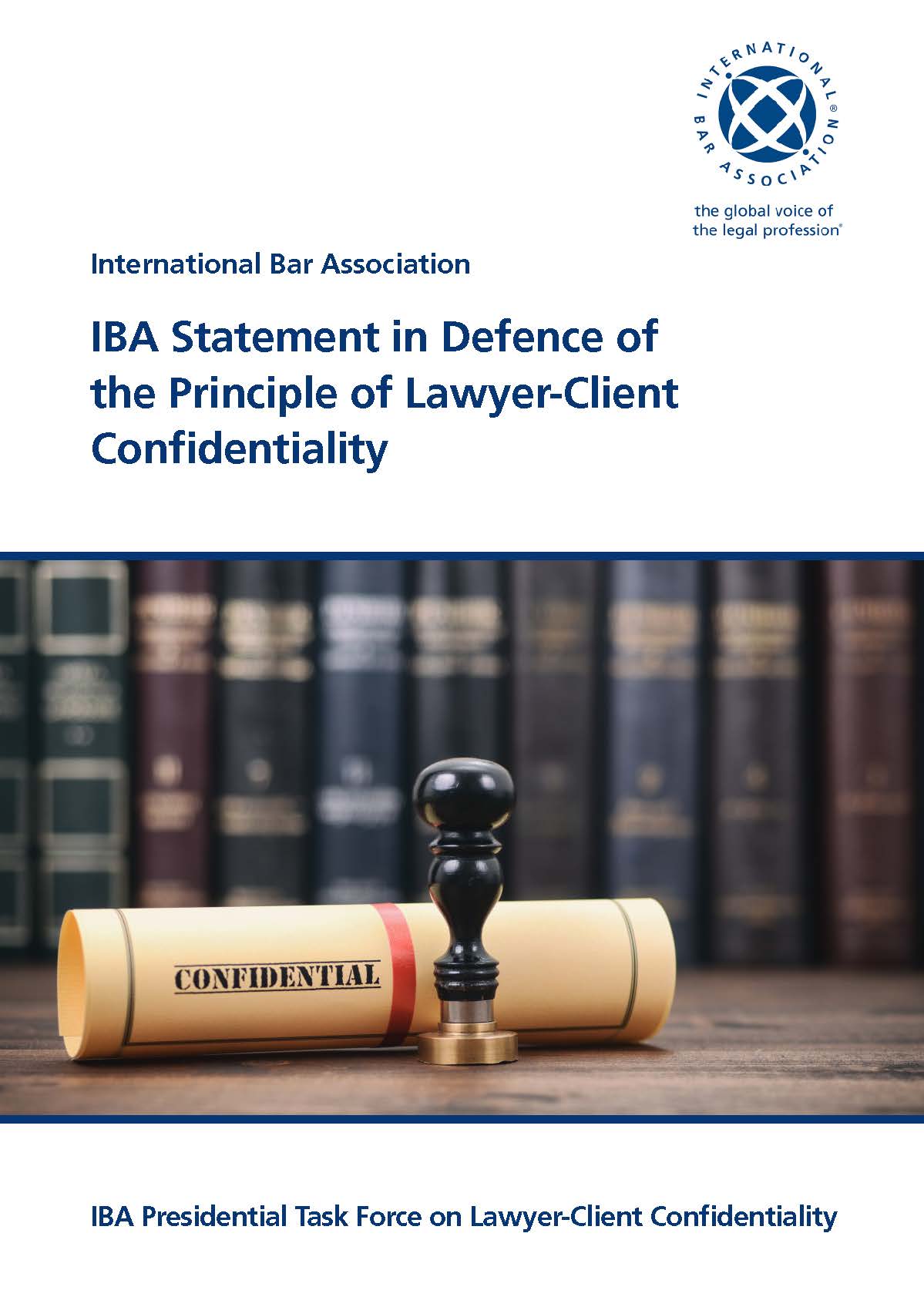 The IBA has published a statement in defence of lawyer-client confidentiality, following a number of attacks on the principle from high-profile organisations around the world. The statement was compiled by an IBA presidential task force that seeks to stress the importance of lawyer-client confidentiality in relation to the administration of justice and the rule of law; underscore the views of practising lawyers, leading judges, bar associations and law societies worldwide regarding the fundamental necessity of lawyer-client confidentiality in a fair and democratic society; highlight the crucial role that the protection of lawyer-client confidentiality plays in practice in the public's perception of the legal profession and their own justice system; and emphasise the risks of disproportionate international reaction to the perceived abuse of lawyer-client confidentiality in the facilitation of financial crime.
Organisations including the OECD Global Anti-Corruption and Integrity Forum have recently sought to undermine the principles of lawyer-client confidentiality, stating that these core values impede their efforts to tackle financial crime.
The statement looks at what lawyer-client confidentiality means, why it exists, how it works and the way forward, among other things. IBA President Sternford Moyo has said that 'the IBA is committed to the fight against financial crime but providing governments with oversight of the legal profession as a remedy is of great concern'.
He also added that 'when governments wish to silence dissent, we have witnessed many instances of the abuse of regulatory power, with lawyers being jailed for carrying out their professional duties simply because they represent a client who is critical of the government', and that 'an independent legal profession, free from governmental interference, is essential'.
The IBA is planning to use the statement as a starting point to start a dialogue between the international legal profession, and entities that have called for damaging reforms to its core values and regulation.
The full statement can be found here.
---
Podcast: Geospatial data
Geospatial data – any data indicated by or related to a geographic location – are becoming increasingly relevant in our technology-driven world. Examples include map, weather and tracking applications.
In this insightful IBA Technology Law Committee podcast, privacy and data barrister Melissa Stock speaks with Kevin Pomfret, an attorney and the Executive Director of the Centre for Spatial Law and Policy. They discuss the growing legal complexity surrounding the use of geospatial data and the various challenges that it presents for lawyers, policy makers and companies.
---
IBA strengthens Group Member community with addition of major Singapore firm
The IBA welcomes one of Singapore's largest law firms as a Group Member in 2022. Allen & Gledhill joins over 220 of the leading international law firms that together form the IBA Group Member community, entitling all of their lawyers, including associates, to become IBA members.
Established in 1902, Allen & Gledhill has grown from a colonial partnership of two to become one of the largest and leading firms in Singapore and South-east Asia with over 650 lawyers working on cross-border transactions in the region and the world.
The addition of this leading firm further strengthens the IBA Group Member community and highlights the value that the IBA delivers to its members.

---
Employment: 'right to disconnect' laws proliferate during pandemic
Lucy Trevelyan

A growing number of countries have established new remote working rules, following concerns that the pandemic-driven era of working from home (WFH) has increasingly blurred the boundaries between home and the 'office'.
For many, it appears that remote working is here to stay, as employees demand greater flexibility and employers realise that staff can be as productive outside the office and simultaneously save them a significant amount of money on office space.
There are concerns, however, that WFH has led to a 'never off' culture, with workers expected to always be available, regardless of their contractual working hours. This has negative implications for employees' mental health.
A June 2020 study by communications agency FleishmanHillard found that although 85 per cent of respondents found advantages in remote work that make for a better work/life balance, 61 per cent were worried that as remote work continues, they'll be expected to be even more reachable outside of normal business hours.
To counter this concern, in November, Portugal introduced a new 'right to rest' law for companies with over ten employees. The legislation could see companies fined if they contact or monitor employees outside their contracted hours. Meanwhile, in April, Ireland laid out a Code of Practice that includes the right 'to disconnect' and to request flexible working.
The two countries join France, Italy and Spain in introducing a 'right to disconnect' rule in a bid to improve employees' work/life balance. Ueli Sommer, Co-Chair of the IBA Diversity and Equality Law Committee and a partner at Walder Wyss in Zurich, believes the rise of psychological issues and 'burn-outs' over the last decade, resulting from the inability to take breaks from work, drive such laws.
'The benefits [of remote working] are obvious', he says, 'but the difficulty is in controlling this and accommodating flexibility for employees who want to operate flexibly, in particular when they work from home and across time zones'.
Such legislation 'helps employees to say no to their bosses and might change the work culture slightly'.
Caroline André-Hesse, Communications Officer of the IBA Employment and Industrial Relations Law Committee and a partner at Ayache Avocats, Paris, says that enforcing such laws can be problematic.
'It is difficult for the employer to ensure employees respect the right to disconnect and to develop tools ensuring its effectiveness', she says. Fully enforcing the law is also difficult, 'as the employee's decision to effectively disconnect belongs to his/her personal life'.
The enforcement mechanism would be the main concern or challenge around any new legal requirement to not contact employees outside of core hours, says Leeanne Armstrong, a legal director at UK firm TLT. Without enforcement, any new rules would lack teeth.
'Claims have already been made under the French right to disconnect', she says. 'However, there are no rules about how workers should be protected and no specific procedures. A more standardised approach would ensure more consistent protection across the workforce for countries wishing to replicate a similar arrangement.'
Germany has adopted a company-led approach, with the government having worked with unions to develop a 'minimum intervention leisure time policy' and large employers such as Volkswagen and Daimler introducing policies to protect employees outside of contractual hours.
Armstrong says that the manner in which employees can seek redress if the rules are breached needs considering. 'Fines for employers as laid out in Portugal's "right to rest" laws may work – but [who] would these be claimed by and paid to – the employee?', she says. 'Or would the model follow the UK's National Minimum Wage model, with an enforcement body like HM Revenues & Customs investigating whether employers were compliant, with fines payable to the government?'
David Sheppard, a senior associate at Capital Law in the UK, say it's arguable that the 'right to disconnect' legislation has worked well in a handful of European nations because it more accurately reflects the work/life balance and working culture there. In jurisdictions with traditional long hours cultures, such as the UK, such laws might not be so successful.
'The Working Time Regulations 1998 have not ended long hours cultures in the UK', says Sheppard. 'Unless any new legislation has limited exceptions and easier ways of enforcement it is difficult to see how a new statutory right to disconnect alone would result in a significant cultural change for all jobs across all industries, particularly if it contains broad and vague exemptions permitting working outside normal hours.'
He adds that if enforcement is only through an employment tribunal claim, many employees would likely be unwilling to take the drastic step of commencing litigation against their employer in response to receiving out of hours emails alone, particularly if compensation is modest. Ultimately, says Chris Pavlou, a partner at Excello Law in the UK, it's fundamental to consider how the legal right to disconnect could detrimentally impact businesses and workers. 'If they are bound by legislation, this would give [companies] and employees less flexibility […] in contrast to what we have seen throughout the pandemic', he says.