About the Section
Agriculture law covers a comprehensive and dynamic legal practice area, in particular relating to (i) agriculture land usage, ownership and farmer's rights (ii) seed law, plant variety law, biotechnology / GMO law and (iii) food trade, food safety and food liability.
Modern agriculture has also a widespread importance to society and international trade.
Latest news
The conference provides a unique opportunity to discuss current legal issues in agriculture, find solutions to current problems, form the ability to defend rights in the agricultural business and, of course, share experience.
First International Conference on Agricultural Law
Annual Conference
We hope you will be able to join us at the IBA Annual Conference in Miami on 30 October - 4 November 2022.
We have an exciting programme of sessions and activities planned for the conference and would like to take this opportunity to remind you about our programme and invite you to join the Agricultural Law Section's activities.
Details of sessions led or supported by the committee are outlined below:
UN Food and Agriculture Organization
The IBA's Agricultural Law Section (ALS) and the United Nations Food and Agriculture Organization (FAO) have built a strong relationship over the past few years, collaborating on topics of mutual interest. Following successful joint sessions at the IBA Annual Conferences in Sydney (2017) and Rome (2018), the two bodies signed a Letter of Agreement at the IBA Annual Conference in Seoul on 24 September 2019, formalising and strengthening this collaboration.
The Development Law Service of the FAO has issued law and policy briefs that can assist countries in their response to the Covid-19 pandemic. The briefs include legal considerations in the context of Covid-19 responses to mitigate the risk of food insecurity, the risk of disruptions to fisheries and aquaculture food systems as well as legal mechanisms to contribute to safe and secured food supply chains. The law and policy briefs can be accessed on the FAO's website.
The Section looks forward to working with the FAO on activities such as legal research and capacity development projects aimed at strengthening developing countries' and their legal professionals' knowledge and capacities in areas including food security and nutrition, rural poverty eradication, sustainable agriculture production, climate change mitigation and adaptation and conservation and sustainable utilisation of natural resources. Through its Development Law Service, FAO will actively contribute to the activities of the ALS, although it may not be a formal member, given its neutral and impartial status. The IBA will be invited to participate as an observer at the FAO Committee on Food Security and other important FAO Governing Body Sessions.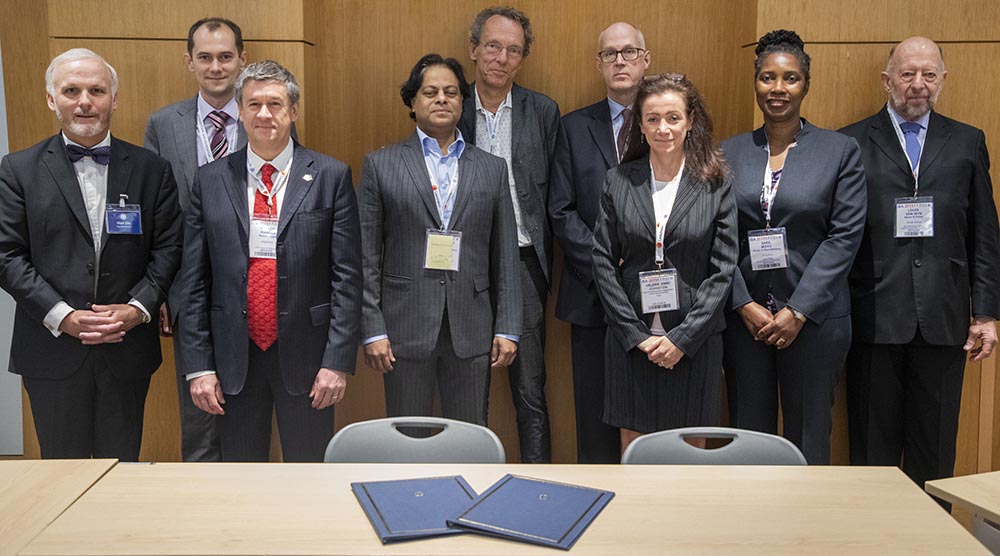 Pic: Representatives from the IBA and the FAO at the signing of the Agreement
Subcommittees and other groups
The Agricultural Law Section also coordinates the activities of the following subcommittees/working groups.
Agricultural Law Section Advisory Board