The IBA's response to the war in Ukraine  
A conversation with Georgia Dawson: How can we achieve true equality in the legal profession?
The International Bar Association (IBA) Legal Policy & Research Unit (LPRU) spoke to Georgia Dawson, Senior Partner at law firm Freshfields Bruckhaus Deringer, on the subject of gender equality at the top of the legal profession in a new podcast published as part of the LPRU's business and sustainability series. Dawson is the first woman to be appointed Senior Partner of a Magic Circle law firm.
In this episode of the series, Sara Carnegie, IBA Legal Projects Director, and Beatriz Martínez, IBA Project Lawyer, discuss with Dawson the challenges facing female lawyers in attaining and retaining senior positions in the profession, and the initiatives and measures that law firms can take to ensure that workplaces foster and achieve a diverse and inclusive environment.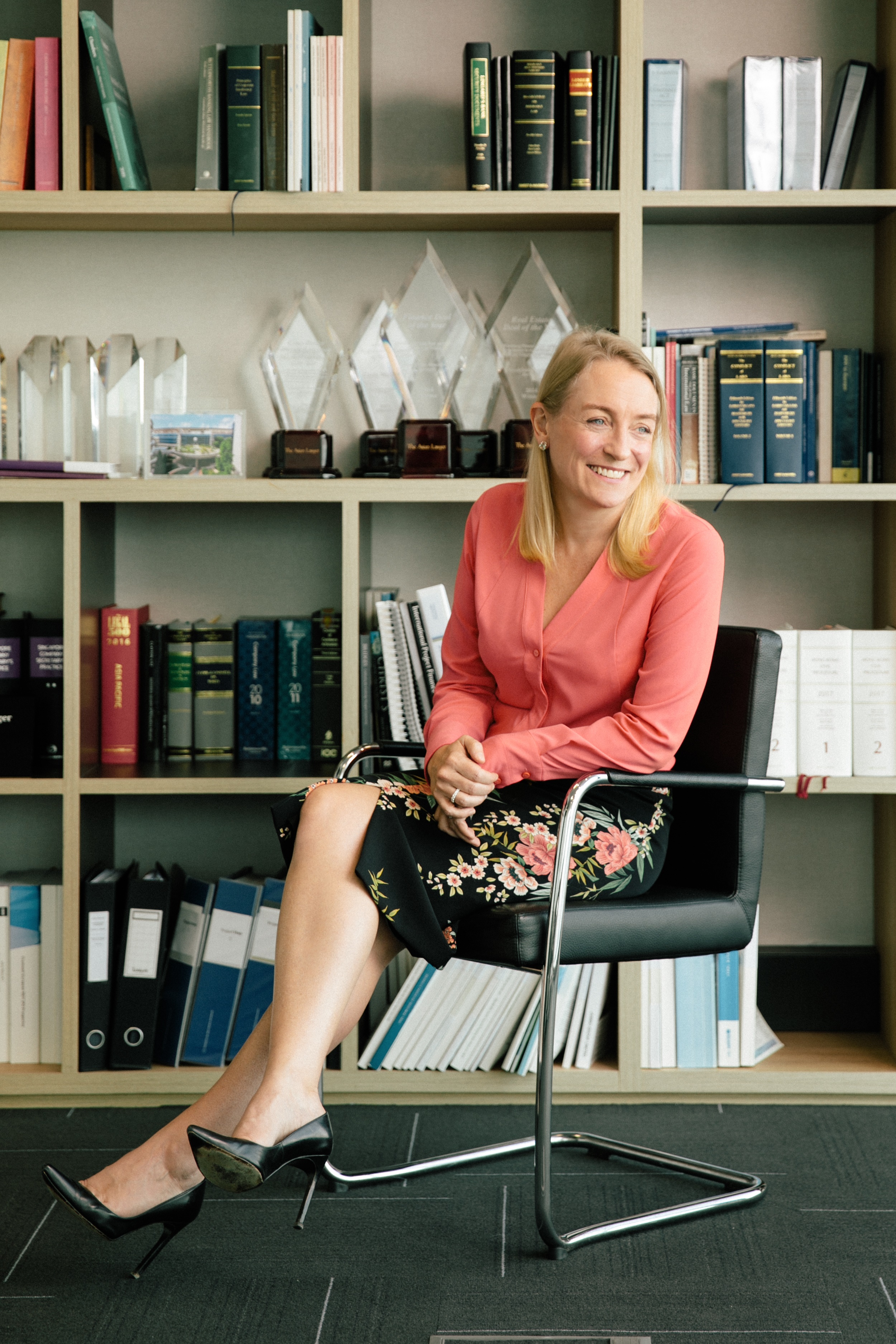 On her passion for gender equality in the legal profession, Dawson remarked: 'Ideally, we should all be pushing for absolute gender parity and not satisfying ourselves with anything less. I am incredibly passionate about trying to move the needle, in terms of diversity and improvement [...] one of the first things I did in becoming Senior Partner was to announce global targets and a series of commitments to deliver on those targets.'
On the importance of involving male colleagues in the conversation surrounding gender equality, Dawson said: 'Looking for ways to involve your male colleagues, to play to their strengths and help them find a role within the diversity & inclusion agenda that they feel comfortable with is really important. Then, you get heightened levels of engagement because they feel comfortable and confident in the role that you're asking them to play. You need to play to the strengths of all your colleagues.'
For legal organisations keen to improve the situation in their workplace, Dawson had the following advice: 'Collaboration and drawing on the expertise of others is absolutely critical, particularly if you're just starting out. We are constantly talking to clients and other industry players, about what might make a difference. It is important to demonstrate some degree of action and some degree of commitment as soon as you can. It doesn't have to be perfect – it will all, cumulatively, over time, contribute to creating a more diverse workplace.'
The conversation with Georgia Dawson podcast episode forms part of the LPRU's ongoing project 50:50 by 2030: A longitudinal study into gender disparity in law, which examines the global underrepresentation of women lawyers in senior roles across the legal profession.
Listen to the IBA Sustainable Law in Action series on Spotify.
ENDS
Notes to the Editor
About the 50:50 by 2030 project
On the occasion of International Women's Day 2021, the International Bar Association (IBA) announced the launch of an ambitious first-of-its-kind, nine-year global project to uncover the root causes of the lack of gender parity at the most senior levels of the legal profession, identify whether diversity initiatives introduced to address this disparity are having any impact, and to provide practical conclusions and guidance to the profession. Titled '50:50 by 2030' – a reference to the aspiration of the 2030 United Nations Sustainable Development Goal No 5 on gender equality – the project is supported by the LexisNexis Rule of Law Foundation.

About the Sustainable Law in Action podcast
The IBA's Legal Policy & Research Unit has created a series of podcasts covering the UN Sustainable Development Goals and looking at the role of the global legal community in meeting this agenda. The series covers environmental, social and governance challenges, diversity, mental wellbeing, legal tech, the rule of law and more.

The International Bar Association (IBA), the global voice of the legal profession, is the foremost organisation for international legal practitioners, bar associations and law societies. Established in 1947, shortly after the creation of the United Nations, it was born out of the conviction that an organisation made up of the world's bar associations could contribute to global stability and peace through the administration of justice.

​​​​​​​The IBA acts as a connector, enabler, and influencer, for fair practice and accountability worldwide. The IBA has collaborated on a broad range of ground-breaking, international projects with the United Nations, the European Parliament, the Council of Europe, The Commonwealth, the Organisation for Economic Co-operation and Development (OECD), the World Trade Organization, the International Monetary Fund and the World Bank, among others.

The International Bar Association's Human Rights Institute (IBAHRI), established in 1995 under Founding Honorary President Nelson Mandela, is an autonomous and financially independent entity, working to promote, protect and enforce human rights under a just rule of law, and to preserve the independence of the judiciary and the legal profession worldwide.

Find the IBA and IBAHRI on social media here: 

IBA (@IBAnews)
twitter.com/IBAnews 
twitter.com/IBAevents
www.facebook.com/internationalbarassociation
www.linkedin.com/company/international-bar-association

IBAHRI (@IBAHRI)
twitter.com/IBAHRI
www.facebook.com/IBAhumanrights
www.linkedin.com/in/iba-human-rights-institute/