IBAHRI marks International Fair Trial Day 2023 and acknowledges Ebru Timtik Award winners

The International Bar Association's Human Rights Institute (IBAHRI) marked International Fair Trial Day (IFTD) on 14 June 2023 with participation at a conference in Mexico City. Mexico is reported as one of the most dangerous nations for human rights defenders with 15 journalists killed between January and September 2022, and 12 human rights defenders killed between January to June of the same year. It is against this backdrop, that the winners of the 2023 Ebru Timtik Award, honouring human rights defenders, were announced at the IFTD conference.

This year's winners of the Ebru Timtik Award are two prominent Mexican lawyers and human rights defenders, Alicia de los Ríos Merino and Ana Yeli Pérez Garrido. The Ebru Timtik Award, named after a Turkish lawyer who died in August 2020 following a 238-day hunger strike in protest against fair trial rights violations, is presented annually to those who or which have demonstrated outstanding commitment and sacrifice in defence of fair trial rights. The first Ebru Timtik Award was granted posthumously to Ebru Timtik herself.
Alicia de los Ríos Merino was selected by the judging panel for her dedication to achieving justice for the families of disappeared persons in Mexico following her mother's disappearance in the 1970s. She was a member of Eureka, the first collective in Mexico for relatives of disappeared persons, and since 2002 has assisted in seven cases of serious human rights violations before the Attorney General's Office of the Republic. Currently, Ms de los Ríos Merino works as lecturer and researcher in the Faculty of Philosophy and Letters at the Autonomous University of Chihuahua.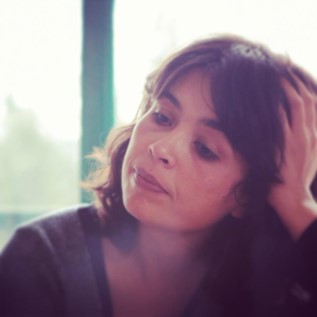 In a letter to her mother about meeting with the perpetrators of her disappearance, Ms de los Ríos Merino writes: 'I studied law with the motivation to find you. When I turned 25, in June 2002, your mother Alicia, your sister Martha and I, accompanied by the Miguel Agustín Pro Juárez Human Rights Centre, had for the first time the opportunity to criminally denounce your disappearance before the Special Prosecutor's Office for Social and Political Movements of the Past.'
Ana Yeli Pérez Garrido was chosen by the judging panel for her devotion to the protection and promotion of girls' and women's rights in Mexico, a country where gender-based violence results in the violent deaths of 11 women every day. Over the course of her career, Ms Pérez Garrido has fought for the modification of regulatory frameworks and the creation of public policies for the prevention and punishment of violence against women and girls in Mexico. She is the founder and director of Justicia Pro Persona, an organisation which promotes gender equality and social justice for victims of human rights violations.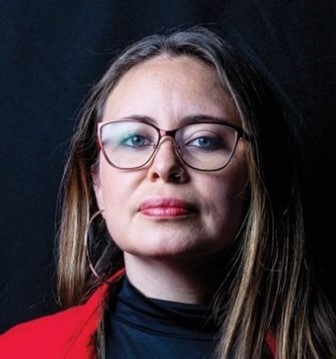 In an interview with Mexican news outlet Contralínea earlier this year, Ms Pérez Garrido remarked: 'If equality is not achieved in all areas, we cannot talk about the country's development. It is useless if women's right to life is not guaranteed, because we can lose it in our homes or by going out on the streets, because there are no guarantees of security for us.'
Supported by more than a hundred legal associations across the world, the International Fair Trial Day and the Ebru Timtik Award was established in 2021 to advocate for fair trial rights in countries where these rights are under serious threat. IBAHRI joins several other leading associations and lawyers' organisations as a member of the IFTD's Steering Committee.
Each year, IFTD focuses on a particular country demonstrating a concerning lack of respect for fair trial rights. The first focus country chosen was Turkey, in 2021. The second, chosen in 2022, was Egypt. Mohamed El-Baqer and Haitham Mohammadein, two Egyptian human rights lawyers, received the Ebru Timtik Award in 2022.
The IFTD Conference and the Ebru Timtik Award ceremony took place at the UNAM Legal Research Institute in Mexico City from 1000 - 1800 CST. Keynote speakers included Judge Ricardo Perez Manrique, President, the Inter-American Court of Human Rights; Commissioner Esmeralda Arosemena de Troitiño, Rapporteur on the Rights of the Child at the Inter-American Commission of Human Rights; and Margaret Satterthwaite, United Nations Special Rapporteur on the independence of judges and lawyers (via video message). Eleonora Scala, IBAHRI Program Coordinator, moderated the Ebru Timtik Award Ceremony.
ENDS
Notes to the Editor 
Related material:
The International Bar Association's Human Rights Institute (IBAHRI), established in 1995 under Founding Honorary President Nelson Mandela, is an autonomous entity working to promote, protect and enforce human rights under a just rule of law, and to preserve the independence of the judiciary and the legal profession worldwide.
Find the IBAHRI (@IBAHRI) on social media here:

The International Bar Association (IBA), the global voice of the legal profession, is the foremost organisation for international legal practitioners, bar associations and law societies. Established in 1947, shortly after the creation of the United Nations, with the aim of protecting and advancing the rule of law globally, the IBA was born out of the conviction that an organisation made up of the world's bar associations could contribute to global stability and peace through the administration of justice.

The IBA acts as a connector, enabler, and influencer, for the administration of justice, fair practice, and accountability worldwide. The IBA has collaborated on a broad range of ground-breaking, international projects with the United Nations, the European Parliament, the Council of Europe, The Commonwealth, the Organisation for Economic Co-operation and Development (OECD), the World Trade Organization, the International Monetary Fund and the World Bank, among others.

Find the IBA (@IBAnews) on social media here:
For further information, please contact: the IBA Human Rights Institute at IBAHRI@int-bar.org