Climate Crisis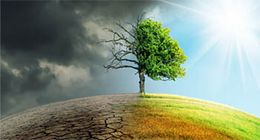 A global response to the climate crisis will undoubtedly give rise to increased disputes. The legal profession must be prepared to play a leading role in maintaining and strengthening the rule of law in an era marked by a climate crisis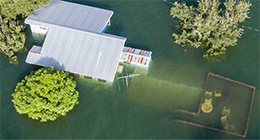 The Model Statute for Proceedings Challenging Government Failure to Act on Climate Change highlights the role of litigation in setting requirements for governments to protect their citizens and communities from climate impacts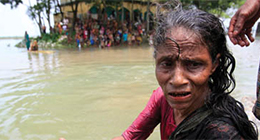 The IBA Presidential Task Force on Climate Change Justice and Human Rights identifies gaps in existing institutional arrangements, in this report, 'Achieving Justice and Human Rights in an Era of Climate Change Disruption'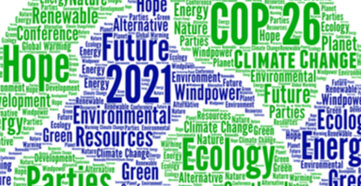 David Boyd, the UN's Special Rapporteur on human rights and the environment, and others assess the COP26 climate summit and consider the immediate outcomes and longer-term efforts made by states and the private sector
One such topic of major concern to me, and many others, is the climate crisis – an urgent and potentially irreversible threat to humanity and life on the planet.
Next steps after COP26: assessing the path forward for achieving climate emergency goals
December 2021. This webinar bought together key participants at the COP26 climate change summit to discuss successes, disappointments and next steps for countries to take action to address the goals of the Paris Agreement, achieve greenhouse gas reduction targets and build resiliency for the planet. Message webinars@int-bar.org for password.
The evolution and emergence of environmental justice
September 2021. This SEERIL webinar presents an overview of the topic of environmental justice through the lens of current developments by government actors, environmental NGOs and activists and corporate initiatives. The focus is on pragmatic ways that the law and lawyers can advance the goals of achieving environmental justice while representing their clients and doing public good. Message webinars@int-bar.org for password.
Understanding H2
September 2021. Utilising hydrogen in place of fossil fuels is not straightforward, offering many challenges as well as opportunities. This SEERIL session looks at the arising science and policy issues, the growing focus of governments and companies on hydrogen, as well as what lawyers need to know to advise clients and anticipate issues and changes within this discourse. Message webinars@int-bar.org for password.
Planetary justice and accountability
August 2021. This IBA-Scotia Group 26 dialogue is intended to create pathways towards a bespoke arsenal of legal frameworks to enforce international, public and private accountability on climate and planetary crises, building on previous IBA reports.
Burning down the house
June 2021. The role of lawyer regulators in addressing climate change for domestic and international legal services. As lawyers, we have traditionally taken our clients as we find them, including their political, economic, social or moral views or activities. Our representation is not an endorsement of the client. But the lines have started to blur, particularly in relation to climate change.
Environmental crimes and ICC jurisdiction
May 2021. Considering the circumstances under which environmental crimes may carry individual criminal liability in international criminal law, as well as the avenues of redress the current landscape of international justice offers to communities affected by environmental crimes.
Harnessing the law to protect the planet
February 2021. A webinar arranged jointly by the IBAHRI and the Coalition for an International Court for the Environment, on how the legal system needs to adapt in order to combat environmental issues ahead of the United Nations Climate Change Conference, November 2021.
Preventing Climate Chaos: Judicial, Legal and Policy Developments
This session at the 2016 IBA Annual Conference in Washington, DC, provides an update on the latest developments aimed at achieving justice and human rights in an era of climate disruption.
Mary Robinson – Interviews on Climate Justice
Mary Robinson speaks about the challenges after the 2015 Paris Agreement and the role of women in leading the global fight against climate breakdown, at the IBA Annual Conference, Rome 2018.
Climate change: achieving justice and human rights in an era of climate disruption
This showcase Session at the 2014 IBA Annual Conference in Tokyo presents highlights of IBA Presidential Task Force report Achieving Justice and Human Rights in an Era of Climate Disruption.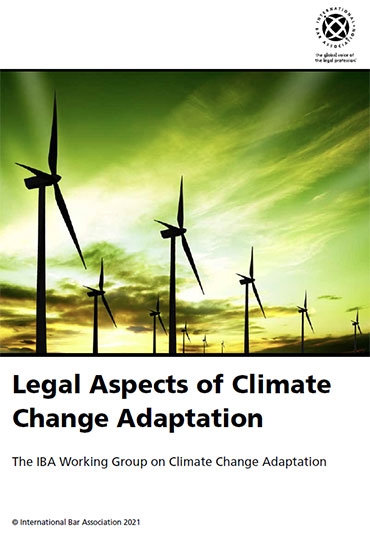 IBA report on climate adaptation focuses on legal aspects to bring about successful implementation
A report published by the International Bar Association (IBA) sets out the critical legal aspects of climate change adaptation and how, specifically, policy can play a crucial role in strengthening resilience and shaping the effectiveness of reducing people's vulnerability to the harmful effects of climate change. Emphasis is placed on the importance of pursuing integrated, multidisciplinary, multilevel approaches and good governance, as well as how climate adaptation can complement climate mitigation in achieving the goals of the Paris Agreement – the international treaty on climate change.
Download report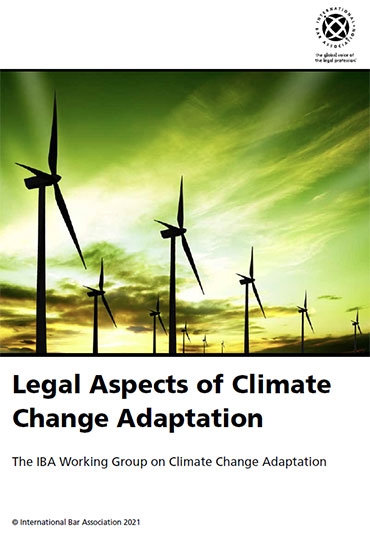 Legal Aspects of Climate Change Adaptation
While progress on climate change depends on stability in other domains in order to implement the Paris Agreement of 2015, climate change itself is a destabilising force. The Climate Change Adaptation Report looks closely at three areas key to heading off the likelihood of accelerating instability in the near future: population displacement, food security and access to technology. This report places these issues within the larger context of the Paris Accord and the recent advances in research and policy on the human rights implications of climate change.
Download report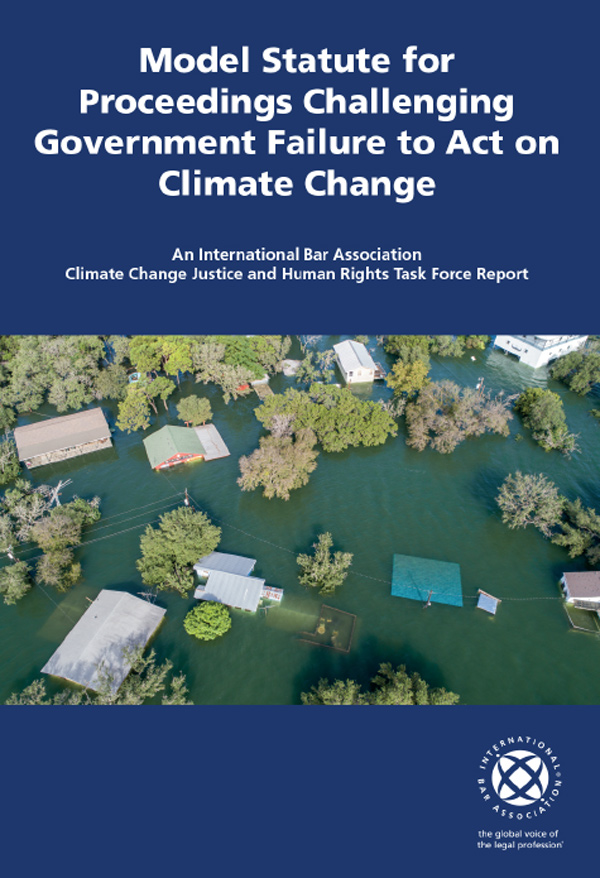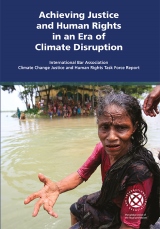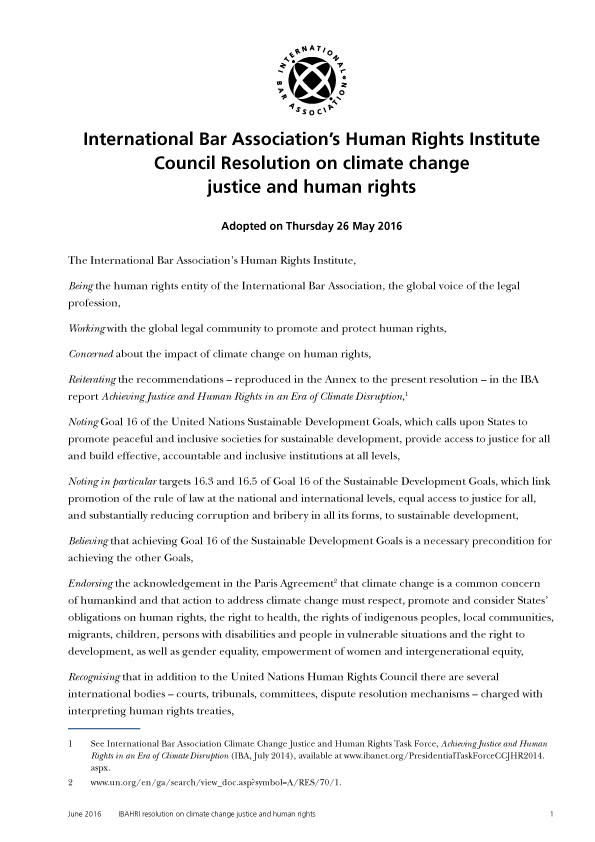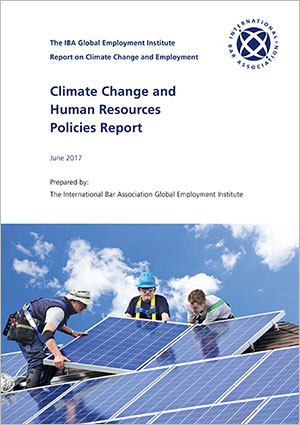 IBA Environment Policy
The IBA London Office Environment Committee has prepared and continues to develop the IBA Environment Policy.
The IBA acknowledges that the current environmental initiatives in place require monitoring to determine the effectiveness of each initiative, and is committed to ensuring its environmental policies are effective and limit the organisation's environmental impact. The IBA recognises that this commitment is an ongoing process. The IBA London Office Environment Committee regularly considers new initiatives and updates to the IBA Environment Policy to improve its effectiveness.