Momentum builds for legally binding treaty to ensure torture-free trade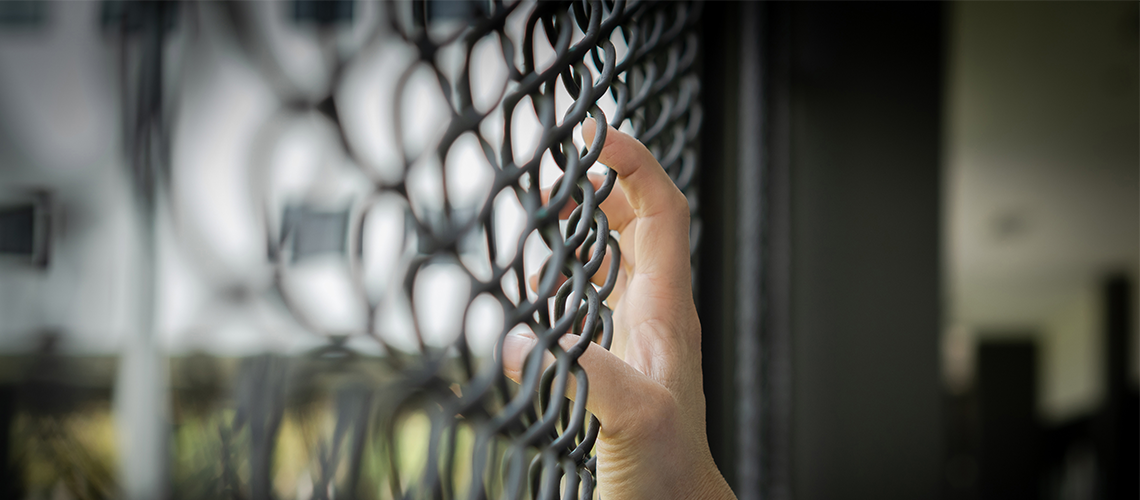 When it launched almost six years ago, the Alliance for Torture-Free Trade had one aim in mind: to prevent products designed to inflict death and pain from being bought and sold around the world. Though international law bans torture in all circumstances, products such as batons with metal spikes and electric shock belts can be freely traded, an activity that the governments of Argentina and Mongolia have joined forces with the EU to try to stop.
As part of the alliance, close to 60 countries around the world have committed to controlling and restricting the export of torture tools, with the EU bringing in its own regulation in 2019. It wasn't until 2022 that a global standard was mooted, however. Following the release of an expert report in May that year, the UN General Assembly made a commitment to begin negotiations on how to close the governance gap, with organisations such as Amnesty International leading the call for the introduction of a legally binding torture-free trade treaty.
'Amnesty research from around the world has demonstrated for decades that standard-issue police equipment can be used to commit torture and other ill treatment, but there is no global regulation that governs the use of [such equipment]', says Verity Coyle, a senior adviser and campaigner at Amnesty. 'Torture is absolutely prohibited and regulating the trade in the tools of torture seems to us to be a step in the global struggle to eliminate torture.'
Coyle explains that Amnesty is part of a broad and growing coalition taking action on this issue and in January it brought together over 30 organisations in London to call for the aforementioned trade treaty. 'This road has been well trodden', she says. 'If you look at the work done on the Arms Trade Treaty [the UN treaty signed by 130 states in 2013 and ratified by 113 countries since] you can see how states could come together to create new standards. There is also the EU anti-torture law. There is momentum and progress and an international process would build on that.'
This issue needs action at the international level to introduce legally binding prohibitions and human rights-based trade controls and to prevent loopholes and inconsistencies
Anne Ramberg
Co-Chair, IBA's Human Rights Institute
Coyle, who was part of the Amnesty team involved in negotiating the Arms Trade Treaty, believes a torture-free trade agreement should be easier to reach in part because torture is prohibited and because torture instruments are less valued by governments than conventional weapons.
However, Andrew Clapham, a professor of international law at the Graduate Institute of International and Development Studies in Geneva, says that as many of the instruments being employed to torture people can also have a legitimate use, coming up with an international standard will prove tricky. 'The UN Secretary General produced a report that called for states to prohibit the kind of instruments that would be likely to be used for torture or inhumane or degrading treatment', he says. 'But if the equipment is going to be used for the death penalty then some states will be less enthusiastic and we probably won't see all the things that are banned in the EU, such as the guillotine, included. I predict that's where things will be divisive. Also, where things have a dual use, such as tear gas or rubber bullets, then you're starting to judge the receiving state. That will start to get more controversial.'
For Raj Bhala, Diversity and Inclusion Officer on the IBA International Trade and Customs Law Committee and a senior advisor with Dentons in Kansas City, it's the dual-use nature of many items that'll be the key sticking point in any possible negotiations. 'Some of the merchandise being used for torture is obvious – the instruments are almost too hideous to think about and there's really no other purpose for it other than to torture someone', he says. 'The problem comes, and this is a problem we see in many areas of trade, when you come across merchandise with a dual use – it has a legitimate purpose but also hideous purposes. You could be talking about a hammer or a bamboo staff – how do you agree that it should be on a list of banned items when it is a legitimate dual-use item?'
Bhala adds that even where there is agreement, there's a difficulty in policing the downstream commercial chain. That is to say, in ensuring that if sales of a dual-use item are allowed to one jurisdiction, those items are not then sold on to a state that may use the item for torture.
However, these difficulties don't mean the treaty shouldn't be pursued. In 2022, the IBA's Human Rights Institute (IBAHRI) called for international laws prohibiting the use of torture-tainted evidence to be fully implemented around the world. At the time, the IBAHRI's Co-Chair Anne Ramberg said that the states that relied on such evidence were 'indirectly legitimising torture and tainting the justice system'. Adhering to the global standard on evidence would, she said, 'bring a halt to the cycle of acceptance and demand'.
Speaking to Global Insight today, Ramberg says that preventing the trade in instruments used to inflict torture would have a similar effect. 'There are currently no global regulations on the production or trade of law enforcement equipment', she explains. 'This is a global issue that needs collective awareness, coordination and action at the international level to introduce legally binding prohibitions and human rights-based trade controls and to prevent loopholes and inconsistencies.'
Ramberg says that allowing unregulated sales of such equipment not only enables human rights abuses, but also contributes to the normalisation and perpetuation of torture and ill-treatment. 'Supporting the creation of a robust torture-free trade treaty would reaffirm states' commitments to uphold human rights and advance the fulfilment of their positive obligations to prevent and eradicate torture and ill-treatment', she adds. 'It will be a fundamental step to combat the scourge of torture and ill-treatment and address abuse. The significance of such a treaty cannot be overstated.'
Image credit: Chinnapong/AdobeStock.com