The IBA's response to the war in Ukraine  
Necessary Reforms Gone Wrong? The IBAHRI and ICJ host side-event to SHDM on threats to the legal profession in Kazakhstan
In November 2017, the Organisation for Security and Co-operation in Europe (OSCE) held its Supplementary Human Dimension Meeting (SHDM) in Vienna, Austria. The meetings are an opportunity for participating States and civil society stakeholders to engage in open dialogue on challenges and good practices within the predetermined topic of that SDHM. The topic for 2017 was 'Access to Justice as a Key Element of the Rule of Law'.1
The International Bar Association's Human Rights Institute (IBAHRI) co-organised a side-event with the International Commission of Jurists (ICJ) titled 'Necessary Reforms Gone Wrong? Threats to the Legal Profession in Kazakhstan'.
The event partly responded to the draft Law on Advocates' Activities and Legal Aid, which gives the Ministry of Justice effective control over the national bar association.
The side-event was moderated by the IBAHRI Programme Lawyer Jurate Guzeviciute, and aimed to give an overview of the key organisational and procedural barriers faced by lawyers in Kazakhstan in the light of internationally accepted guarantees and safeguards for the independence of the legal profession. It discussed what reforms are indeed necessary to guarantee independence and gave an assessment of the draft Law on Advocates' Activities from an international perspective.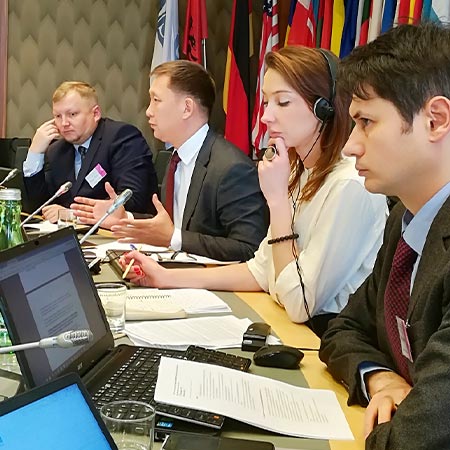 1 https://www.osce.org/odihr/shdm_3_2017