Climate change: energy companies face $25tn risk from carbon bubble
RUTH GREEN, IBA MULTIMEDIA JOURNALIST
As the world faces major floods, heatwaves and droughts, the scientific case for slashing carbon emissions grows ever stronger. Businesses are now taking notice as mounting evidence points towards a new 'carbon bubble' that could wipe trillions of dollars from the global economy.
The term 'carbon bubble' was coined after the founders of the Carbon Tracker Initiative emerged from the 2009 United Nations Copenhagen Summit disappointed by the international community's response. Seeking to engage the financial markets, the think tank did its research.
The results were staggering: by their reckoning, fossil fuel-based companies stand to lose trillions of dollars in 'stranded assets' – from coal mines and oil wells, to power stations and conventional vehicles – as the world makes the long overdue, and increasingly urgent, shift to a low-carbon economy.
Initially dismissed by major energy sector companies, the think tank's claims have gradually gained traction, receiving a ringing endorsement from Governor of the Bank of England, Mark Carney.
Anthony Hobley, Carbon Tracker's Chief Executive Officer, says the challenge facing companies continues to rise as they shutter operations and shift their investment towards clean energy projects. 'There's a huge risk as the energy sector probably has the biggest number and value of fixed assets of any industry – about $25tn worth,' he says. 'If those are high carbon and fossil-fuel based, there's a risk there.'
Hobley says understanding this risk may help motivate businesses to develop a sustainable approach to divestment. 'Value is mostly based on growth, not decline,' he says. 'It's understanding when that decline is about to start that's critical. Many investors may run a big risk of losing money.'
James Thornton, the CEO of ClientEarth, says companies and investors have a huge task ahead of them. 'The economy is already moving beyond coal,' he tells Global Insight. 'Will that happen with other fossil fuels? Many very serious analysts think the answer is 'yes' and believe trillions in investment needs to be written off.'
This thinking is already catching on. In July, Ireland became the first country in the world to commit to divesting from fossil fuels. The country's lower house of parliament passed a bill that will force the state-owned Ireland Strategic Investment Fund to withdraw €8.9bn currently invested in oil, gas and coal operations.
The shift to a low-carbon economy could see the energy industry lose $25tn of assets
There's a growing consensus that business has a responsibility to help the transition towards a decarbonised economy. A 2015 report by the Principles for Responsible Investment suggested companies and investors had a legal duty to take environmental, social and governance risks into consideration when managing their portfolios.
Conor Linehan, Vice-Chair of the IBA Presidential Task Force on Climate Change Justice and Human Rights, believes the carbon bubble shows it's high time for companies to come clean on climate risk. 'Ultimately, there needs to be increased regulation to force companies to disclose and report regulatory exposure to climate change risk in the same way that they have to with hard financial information.'
In the United States, publicly listed companies are already required to disclose material business risks, and there's growing pressure on companies to include climate change in this list. In December 2017, ExxonMobil bowed to shareholder pressure to be more transparent about the potential impact of climate policies on its bottom line, by introducing 'enhancements', including 'energy demand sensitivities, implications of two degree Celsius scenarios, and positioning for a lower-carbon future'.
The oil giant has been hit by lawsuits for allegedly deceiving shareholders and employees about the risks climate change poses to the business. The US Securities and Exchange Commission (SEC) recently dropped an investigation into whether Exxon had misled investors by not factoring in climate change regulations when it calculated the value of its assets. However, it faces ongoing inquiries in New York and Massachusetts regarding whether it withheld research on the potential impact of climate change on the business. Global Insight approached Exxon for comment, but the company declined, saying it doesn't 'have anything to share on this'.
It's unclear what chances the states have of success. Earlier this year, a California court dismissed a lawsuit filed by San Francisco and Oakland to sue Chevron, Exxon, Royal Dutch Shell and BP for damages from flooding they alleged was caused by climate change.
New York and Massachusetts are two of a growing number of US states that have pledged to fulfil the Nationally Determined Contributions at the heart of the Paris Agreement, despite the Trump Administration's decision to renege on the accord. Michael Gerrard, Faculty Director of the Sabin Center for Climate Change Law, says the Exxon investigations are indicative of the initiative many states are taking to combat climate risk. 'The SEC issued guidance under Obama, but took very little enforcement action, and the SEC under Trump is even less likely to take action,' he says. 'So for now it's fallen to the states.'
---
Cyberattacks: new IBA task force guidelines to help law firms improve their defences
The IBA's Presidential Task Force on Cybersecurity has launched new guidelines for law firms, in response to the significant threat of data breaches and hacks.
The best practice recommendations emphasise the need for appropriate technical defences backed up by organisational processes and staff training.
Simon Walker, Chair of the IBA Task Force, said: 'No law firm is immune from cyberattack – the expertise of attackers means it's inconceivable that they won't get through sometime – but equally it's not beyond the ability of any law firm to take protections to significantly reduce the risk of attack.'
The personal and commercially sensitive data held by law firms make them highly attractive targets for cybercriminals, warn the guidelines.
The recent Panama Papers disclosures and attempts by hackers to acquire insider knowledge ahead of major business deals highlight the level of threat and the implications for global law firms and their clients. But many smaller law firms are just as at risk and are lacking sufficient defences.
Attacks, such as malware, ransomware, phishing and digital identity theft, will continue with increasing sophistication and frequency, say the guidelines.
Produced by the IBA Legal Policy & Research Unit, the publication recommends a layered programme of technical defences, from up-to-date software to endpoint protection and encrypted data and devices.
The guidelines also outline how cost-effective organisational processes and staff training can minimise the human error that can often open the door to cyberattacks. The focus here is on, for instance, system testing and business continuity planning, through to moves to create a cybersecurity-conscious culture in the firm.
The IBA Cybersecurity Guidelines are available from 10 October at ibanet.org/LPRU/Cybersecurity.
A short podcast introducing the guidelines can also be found on this webpage.
---
Redoubling efforts on climate change – film
In an exclusive interview with Global Insight, James Thornton, the Chief Executive Officer of innovative environmental law NGO, ClientEarth, highlights the urgent need for governments and business to redouble efforts on climate change.
Thornton says that pressure on governments to comply with environmental laws could trigger greater advances in clean energy. He also discusses the vital role of business and investors in moving towards a decarbonised economy, driven in large part by the financial risks now posed by global warming.
The wide-ranging interview also examines China's vision for the environment, the impact of the Trump administration's decision to withdraw from the Paris Agreement, and how Brexit will affect United Kingdom environmental laws.
Watch the film at ibanet.org/film/JamesThornton2018
---
Highlights from IBA Annual Conference in Rome
With the IBA Annual Conference taking place in Rome on 7–12 October, the next edition of Global Insight will be reporting on many of the highlights.
The week-long event includes an opening address by Romano Prodi, President of the European Commission 1999–2004 and former Prime Minister of Italy.
Other highlights include interviews with Mary Robinson, President of Ireland 1990–1997 and a past United Nations Special Envoy for Climate Change; former United Kingdom Home Secretary and Chancellor Ken Clarke; and the International Criminal Court's Chief Prosecutor Fatou Bensouda.
Showcase sessions focus on, for example, the unregulated territory of cryptocurrencies, the tech revolution's threat to civil values, and whether law firms can survive without bar associations. The Annual Conference also features an 'AI Day' on 11 October, examining artificial intelligence across different legal fields.
The event concludes with the Rule of Law Symposium exploring the links with social and economic development.
Be sure to check the next edition of Global Insight and the IBA website for interviews, films and reports from Rome.
---
Podcast: toxic debate threatens rule of law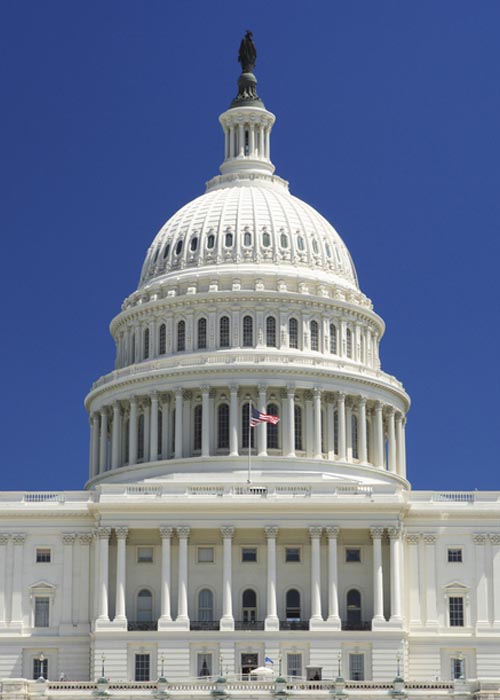 With the Trump Presidency engulfed in turmoil, the increasingly toxic nature of political debate is threatening democracy and the rule of law.
Speaking exclusively to Global Insight, leading figures from Washington assess the loss of compromise and civility.
George Mitchell, Senate Majority Leader 1989–1995, argues that the debasement of political discourse has eroded public trust;
Carla Hills, the 10th US Trade Representative, warns that the hostile nature of debate today obstructs the work of government; and
Judge Thomas Griffith of the US Court of Appeals reflects on how civic charity upholds the rule of law.
Listen to IBA podcasts at ibanet.org/Podcasts/Home
---
Hong Kong judges get up to speed on complex financial disputes in IBA collaboration
Judges in Hong Kong recently attended a seminar on resolving disputes over derivatives and complex financial transactions, as part of an ongoing collaboration between the IBA and the Panel of Recognised International Market Experts in Finance (P.R.I.M.E. Finance).
The seminar on 7 June focused on derivatives practice, the economics and documentation of derivatives, and recent international case law. Some 20 judges from across the Hong Kong court system took part.
It's the latest in a series of capacity-building seminars developed to reduce legal uncertainty and systemic risk, and to promote the rule of law, particularly in the Asia Pacific region and emerging markets.
Further seminars are scheduled in the United States and Italy this October, and another planned at the Asia Judicial Roundtable in Shanghai in December. It follows similar collaborations over the last few years to support judges in Australia, Chile, Japan, Korea and Singapore.
Peter Bartlett, IBA Treasurer and Project Leader, said: 'The collaboration with P.R.I.M.E. Finance is an important one, providing access to leading international judges and assisting them in these complex disputes.'
According to the IBA and P.R.I.M.E. Finance, in the decade since the start of the global financial crisis, national courts and ad hoc arbitration have faced difficulties resolving disputes around derivatives and complex products traded on the global marketplace.
With a focus on the local and international context, the initiative is intended to help judges and arbitrators to better assess the merits of such disputes and the issues that arise. The ultimate aim is for a consistent, settled and authoritative body of financial markets law.
Chair of P.R.I.M.E. Finance, Jeffrey Golden, added: 'The initiative, promoting the rule of law and better access to justice, has consistently received impressive feedback and support from judges and courts.'
---
Lex:lead competition to support economic growth
A group of lawyers supporting economic advancement in the world's least-developed countries has launched its latest essay competition.
Lex:lead, which was set up in 2010 with funding from the IBA Foundation, runs the annual competition for eligible students based in those countries. Twelve scholarship prizes of $500 will be awarded to the top-ranked essays discussing: 'What can the law do to reduce poverty and support economic growth?'
Lex:lead's scholarships aim to support students in their studies and, by extension, their communities. Applicants for this year's competition must register before 31 October.
Details and registration at lex-lead.org/Scholarships.php
---
In Memoriam – Laura Christa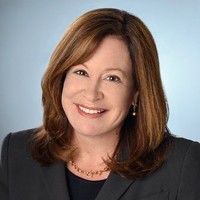 Laura Christa, a member of the IBA Legal Practice Division (LPD) Council who made a significant contribution to diversity and conference quality within the Association, passed away on 1 August.
Christa served as Co-Chair of the LPD Conference Quality Committee, set up in 2013 to enhance IBA conference programmes and sessions. She was also a member of the Diversity Council, working to promote inclusivity and diversity within the IBA and the wider legal profession. She brought passion, insight and ideas in abundance to these and many other roles.
Sarah Hutchinson, Co-Chair of the Diversity Council, said: 'Laura was such an icon for gender equality in the legal profession, and made a deep and lasting contribution to the IBA through her work in the LPD.'
Christa held senior positions on various IBA committees and fora, in particular helping to expand the reach and influence of the North American Regional Forum.
Jon Grouf, LPD Vice-Chair, added: 'In addition to her decades-long service at the IBA, Laura took on leadership roles in cross-border networks of boutqiue law firms. She believed small law practices could thrive by becoming more interconnected globally.'
---
Dangerous new developments drive action to counter fake news
SIMON FULLER, MANAGING EDITOR
The continued proliferation of disinformation online – often referred to as 'fake news' – has this year led to increased scrutiny and action from governments.
In India, the dangerous consequences of disinformation were made clear by violent incidents connected to malicious rumours spread on social media. In one incident in Maharashtra, allegations appearing via WhatsApp that child kidnappers were operating in the area were linked to a mob lynching of five men. Similar crimes were reported in Myanmar and Sri Lanka.
India's government applied pressure on WhatsApp following the events, and WhatsApp took action in July to reduce the ease of forwarding messages on its service.
An Oxford University study, published in September, made clear that disinformation online is not going away, especially around elections. The study claims that one in three news articles published online in the run-up to the Swedish parliamentary election on 9 September was 'misleading, deceptive or incorrect information purporting to be real news'.
The United Kingdom Parliament's Digital, Culture, Media and Sport (DCMS) Committee, which has looked at subjects including election advertising and foreign influence in electoral campaigns, released its interim report in July. The Committee called for 'clear legal liability' for tech companies to deal with misleading and harmful material on their websites.
It also suggested placing such firms in a new category of liability, as neither 'publisher' nor 'platform'. 'Social media companies have tended to adhere to the view that they are platforms or conduits rather than publishers. Arguably, if they were to be firmly identified as publishers then existing laws would suffice,' says Julian Hamblin, Vice-Chair of the IBA Internet Business Subcommittee.
Some countries have turned to legislation. In France – which itself saw the spread of false information during the run-up to its presidential election in 2017 – the government put forward two draft laws in March 2018 designed to counter misinformation in the three-month period leading up to elections.
Under the draft laws, online platforms would have to notify users about who is paying for promotions on the platform. If an individual or organisation believed false information was being disseminated about them on purpose and on a large scale, they could seek removal of the information via court order.
The French Audiovisual Council would also gain new powers to suspend the activity of a radio or television service that's owned or influenced by a foreign state, if it believes the service is spreading false information. Critics say the draft legislation risks suppressing legitimate information.
Tech companies face growing pressure to deal with misleading and harmful material
While the French National Assembly passed the draft laws, they were rejected by the Senate in July. A joint-party committee will now try to find a compromise text.
In Germany, the controversial NetzDG law – in force since January 2018 – makes platforms liable for, and forces them to remove, content found to be 'manifestly unlawful' under the hate speech/defamation provisions of the German Criminal Code. Platforms also need to publish reports on the results of the law. Opponents of the law are concerned that it impinges on freedom of speech.
'Facebook, Twitter and YouTube published their transparency reports a few weeks ago. Results mainly show the platforms apply different deletion schemes and that there's a tendency to block more than is necessary,' explains Martin Schirmbacher, Co-Chair of the IBA Technology Committee and partner at Härting Rechtsanwälte.
One way to counter concerns about the inappropriate deletion of content might be to provide a right for posts deleted without legal basis to later be recreated, believes Schirmbacher. Another option might be 'make the platforms' reasons for deleting content more transparent,' he adds.
In the UK, the DCMS Committee looked at taking existing rules and applying them to the digital era. Its report recommends that rules given to the communications regulator Ofcom for setting and enforcing standards for content on the television and radio be used as a 'basis for setting standards for online content'.
James Harper, Chair of the IBA Internet Business Subcommittee and Head of UK Legal at LexisNexis UK, believes there's a benefit in using rules already well-tested in another field. But he adds that 'we'd need to increase the ambit of their control… to ensure it captures the appropriate channels of communication. And that takes you back to the problem of how you define what is and isn't allowed'.
Robert Balin, Chair of the IBA Media Law Committee and partner at Davis Wright Tremaine, points to a changed media landscape – with the demise of the traditional news outlets – as contributing to the disinformation phenomenon: 'The proliferation of sources without the proliferation of traditional editorial processes is part of the problem.
'There's a role for governments to play. There's a role for social media platforms to play. Technologists, governments, media: all are now working together on this.'