Read more
Read less
A webinar presented by the IBA Bar Issues Commission Regulation Committee
The regulation of lawyers, particularly cross-border, has not received as much focus during the pandemic – it is time to focus on this now.
Although there has been much written and spoken about the impact of the Covid-19 pandemic on legal services, there has been less coverage of the two areas highlighted by this session: how the regulation of lawyers itself has and might change in response to the pandemic, with a particular emphasis on cross-border activities.
As always, the pandemic has shown up change which was already taking place and given it a shove. Foreign travel has seized up, pushing more legal services online and especially across borders. How are bars and other regulators able to control this almost invisible form of delivery? What are the implications for trade negotiations in legal services? In addition, the growth of on-line delivery leads to questions about the technology that lawyers are using and their relationships with online providers; is additional regulation required? This session will explore all these issues.
Fees
| | Prices in GBP + UK VAT @ 20%, where applicable: |
| --- | --- |
| IBA members | Free |
| Non-members | Free |
Session recordings, where applicable, will be available to all registered delegates; registration fees are non-refundable. Please note registration will close one hour prior to the event.
Certificate of Attendance
Certificates of attendance for this webinar are only available to IBA members. IBA members who have attended the live broadcast for more than 30 minutes based on verified sign-in and sign-out times will be sent a certificate to the email address provided at the time of registration. Certificates can only be issued to the name provided at the time of registration. If you have any queries relating to your certificate of attendance, please email webinars@int-bar.org.
Moderator

Jonathan Goldsmith
Moderator
European & International Legal Services Consultant, Brussels, Belgium; Chair, BIC International Trade in Legal Services Committee
Confirmed speakers
Richard Krishnan Naidu
Speaker
Munro Leys, Suva, Fiji; Co-opted Member, Bar Issues Commission Policy Committee
Read biography

Rachel Bunbury
Speaker
Devry Smith Frank LLP, Toronto, Ontario, Canada; Diversity and Inclusion Officer, Regulation of Lawyers Committee
Read biography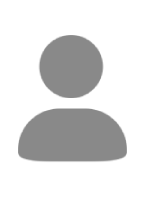 Jenny Mittelman
Speaker
State Bar of Georgia, Atlanta, Georgia, USA