Read more
Read less
A webinar presented by the IBA Section on Energy, Environment, Natural Resources and Infrastructure Law (SEERIL)
Environmental justice recognises that every person has equal dignity, equal rights to a clean and healthy environment and meaningful access to information, participation, justice and remedies in environmental matters. Environmental justice aims to address and redress the disproportionate effects of policies and practices on 'EJ communities': communities of colour, minority communities, indigenous communities, low-income communities and other vulnerable populations around the world who are adversely affected by activities that they typically have not caused.
The focus on environmental justice and taking concrete action to remedy harms that disproportionately impact vulnerable communities is rapidly growing. Traditionally, environmental justice has focused on how to ensure that disadvantaged communities are not disproportionately harmed by industrial activities. Increasingly, it is evolving to focus on remedying historic harms through creating economic and redevelopment opportunities for EJ communities as part of the energy transition and/or holding actors liable for harms that they have disproportionately caused to EJ communities. Governments also increasingly are elevating the role of environmental justice to be more impactful in their decision making; for example, US President Biden has recently announced significant new initiatives to elevate environmental justice across all government decision-making, including a 'whole of government' approach to the issue centred on a White House task force, prioritising environmental enforcement in EJ communities, investing in the redevelopment of EJ communities impacted by the energy transition and industrial development and ensuring that EJ communities are part of the clean energy economy.
While traditionally environmental justice has been considered an issue to be addressed locally and domestically, the impacts of climate change, the energy transition and the circular economy are drawing greater global attention to environmental justice globally.
This webinar will be the first in a series of discussions focused on the emerging impact and action related to environmental justice. The webinar will present an overview of the topic of environmental justice through the lens of current developments by government actors, environmental NGOs and activists and corporate initiatives. The focus will be on pragmatic ways that the law and lawyers can advance the goals of achieving environmental justice while representing their clients and doing public good while also advising of the risks of decision-making that is not cognizant of important environmental justice initiatives and policies.
Topics will include the evolution and history of environmental justice; the intersection of environmental justice with the rule of law; the relationship between environmental justice and climate justice; the impacts of the Covid-19 pandemic on environmental justice; and the way that environmental justice increasingly is intersecting with the practice of law and the development of projects.
Future webinars, hosted by SEERIL committees, will take deep dive looks into the intersection of environmental justice with environmental issues, the energy sectors, natural resources, and infrastructure, among other topics.
Fees
| | Prices in GBP + UK VAT @ 20%, where applicable: |
| --- | --- |
| IBA member | Free |
| Non members | £45 |
Session recordings, where applicable, will be available to all registered delegates; registration fees are non-refundable.
Certificate of Attendance
Certificates of attendance for each session will be provided, automatically, to all delegates who have registered in advance and attended the live broadcast for a minimum of 30 minutes based on verified sign-in and sign-out times. Certificates can only be issued to the name provided at the time of registration. If you have any queries relating to your Certificate of Attendance, please email webinars@int-bar.org
Keynote speaker

Shane Freitag
Keynote Speaker
Borden Ladner Gervais LLP, Toronto, Ontario, Canada; Chair, Energy, Environment, Natural Resources and Infrastructure Law Section (SEERIL)
Moderator

Florencia Heredia
Moderator
Allende & Brea, Buenos Aires, Argentina; Vice Chair, Energy, Environment, Natural Resources and Infrastructure Law Section (SEERIL)
Read biography
Confirmed speakers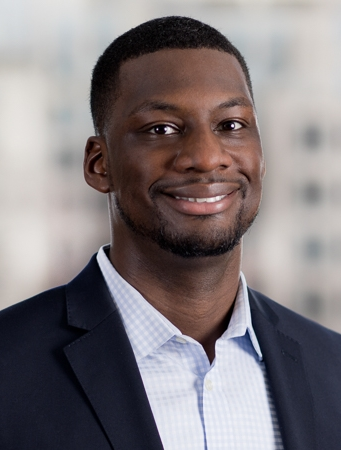 Julius Redd
Speaker
Beveridge & Diamond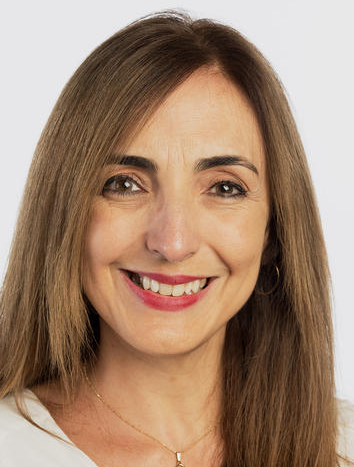 Ana Elizabeth Bastida
Speaker
University of Dundee, Dundee, Scotland; Secretary, Mining Law Committee
Read biography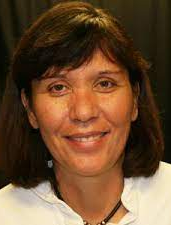 Cecilia Martinez
Speaker
White House Council on Environmental Quality, Bellevue, Washington, USA
Watch webinar
All registered delegates will have received an email from the IBA with the passcode to access the session recording. IBA members can also access the recording free of charge. For queries or to request the passcode, please email webinars@int-bar.org.