Read more
Read less
About the forum

The IBA Global Influencer Forum is an exciting opportunity for you and your colleagues to view a series of 'open access' webinars presented by international law firms, consultants and other organisations who are involved in shaping and supporting the global legal community.
The programme of webinars which took place on the 1 July are now available to watch in recorded format. For details of all the recorded sessions click the "View Programme" button below.
If you would like to find out how to take part in the next IBA Global Influencer Forums, 16 September and 9 December 2021, please email andrew.webster-dunn@int-bar.org to set up a meeting.
For details of the topics on offer and how to view each one, click on the "View Programme" button above.
If you have any questions, please contact andrew.webster-dunn@int-bar.org
Presenting organisations
Forum programme
Scroll down for details of individiual sessions

Cross Border Antitrust Investigations - Is there a secret sauce?
0900-1000 BST
Topic relevant to members of the Antitrust section
In this session we will show you how we help clients overcome challenges faced during cross-border antitrust investigations.
We will demonstrate the art of navigating complex matters efficiently all while addressing regulators across multiple jurisdictions. Our experts will guide you through Epiq's exclusive differentiators in the eDiscovery and investigations market.
Our unique ingredients include expert people, trusted processes, and advanced technologies that combine to make our five-star recipe that takes the complexity out of cross-border matters. Our goal is to make sure that your time is spent adding value to your clients as legal advisors.

Arbitral Awards: Finding the impossible assets and unlocking your investment
0900-1000 BST
Topic relevant to members of the Arbitration Committee
During this webinar we will discuss the following:
Understanding your loss - the importance of quantum to case strategy pre and post award
Enforcement as an investment
Considering and tracing various asset classes
Understanding your counterparty's ability to pay
The legal obstacles to enforcement
Moderator
Jacqui Record, Senior Managing Director, Ankura, Dubai
Speakers
Susan Dunn, Founder, Harbour Litigation Funding
Robert Capper, Senior Managing Director, Ankura, London
Premjit Dass, Managing Director, Ankura, Singapore
Andy Moody, Partner, Baker & Mckenzie LLP
Click here to view recording

Assignment to Germany: Social security, Immigration and labour law aspects (from a compliance perspective)
1000-1100 BST
Topic relevant to members of the Employment and Industrial Relations Law Committee
Social security, immigration and labour law requirements of the host country often create the framework for an international assignment. Same applies to the German framework, which also has links to the framework of EU Law. Working on German territory requires entry, residence and work permissions, if the assignee has a non-EU/EEA/Swiss nationality. The German social security obligations are usually triggered by working on German soil as well. Additionally, work conditions such as salary, working hours and entitlement to annual leave stipulated by binding regulations must be observed.
The experts of BLUEDEX Labour Law in Germany, Felix Mueller and Dr. Sebastian Klaus, will introduce you to this framework and show how to mitigate compliance risks in the aforumentioned fields of German and EU legislation.
We look forward to assigning yourself to this webinar.
NO RECORDING AVAILABLE

BIG DATA, BIG CHAOS : The impact of data on capital projects and associated disputes
1100-1200 BST
Topic relevant to members of the International Construction Projects Committee
The volume of data the construction industry generates is increasing exponentially from all sources. Design and build, operations, financial and building management systems can all be the source of millions of documents of varying types. This is of particular importance when it comes to substantiating claims, where retrieving and analysing this data in a timely and cost efficient way can be a huge challenge, yet is critical in order to establish the facts of the case.
During this webinar we will discuss the following and also take you through a number of case studies.
Data trends in the construction and infrastructure industry
Unstructured and structured data sets, and what information can be gained from each
Big Data – integrating large volumes of information into common shared databases
The impact of data on disputes
Moderator
Tanya Gross, Senior Managing Director, Ankura
Speakers
Sebastien Davys-Brown, Senior Associate, De Brauw Blackstone Westbroek N.V.

Joseph Otoo, Senior Legal Counsel, Arup Group Limited

Sena Gbedemah, Senior Managing Director, Ankura

Jon Fowler, Managing Director, Ankura
Click here to view recording

The Role of Technology in Sustainability – A Discussion on the Reasons for Setting up a Sustainability initiative and the Place of Technology in Implementing and Measuring Success
1200-1300 BST
Topic relevant to members of the Environment, Health and Safety Law Committee
This discussion will look at the reasons for organisations to develop a sustainability initiative, considering what elements may form part of any plan. We will look into the role that technology can play in assisting companies to reduce their carbon footprint as well as improving employee engagement and wellbeing in the process. Effective implementation involves an analysis of all parts of corporate and individual activities and framing these in the context of their impact on the wider environment. We will also discuss ways in which impact can be measured and reported to clients, regulators and the wider community.
Click here to view recording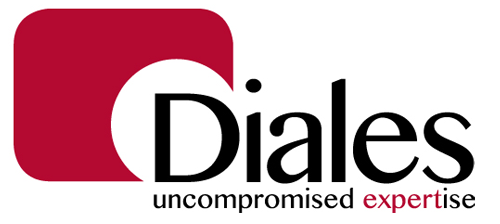 Presenting Technical Evidence in a Virtual World
1200-1300 BST
Topic relevant to members of the International Construction Projects Committee
Mark Wheeler will be delivering an hour's session reviewing the ways in which the virtual world offers Expert Witnesses the opportunity to communicate complex ideas in a compelling way, and questions whether the pandemic forced move to use technology has accelerated opportunities that already existed to improve the communication of complex ideas to a Tribunal. The potential pitfalls of this opportunity are also discussed.
Click here to view recording

Modern Slavery – The Way Forward to Sustainable Development Goal 8.7
1300-1400 BST
Topic relevant to members of the Professional Ethics Committee
On the 1 July 2021, 10:00pm (Sydney, Australia time) Immigration Solution Lawyers will be hosting a webinar in association with the IBA. The panellists will discuss what Australia, USA, UK, and the world is doing domestically and on an international level to end modern slavery by 2030 and how we can improve our responses and innovate to solve this wicked policy challenge. This webinar will be moderated and hosted by Mrs. Anne O'Donoghue (the Managing Director and Principal Lawyer of ISL) who will be in conversation with expert panellists who have contributed to the fight to end modern slavery. The key-note speaker will be Mr. Kevin Hyland OBE.
Click here to view recording

United Nations Sustainable Development Goals (SDG): Objectively uncover sustainable technological development through the lens of patents
1300-1400 BST
Topic relevant to members of the Intellectual Property and Entertainment Law Committee
As consumers, investors and employees prioritize decision-making based on sustainability, companies, authorities, and regulators are looking for an objective metric to track and report sustainable technological development. To enable establishing a logical, transparent protocol to assess the contribution of organizations to these goals, LexisNexis Intellectual Property has mapped patents to the target indicators of the UN Sustainable Development Goals (SDG). Get to know the global drivers of green technology and find out the most important inventors making our planet a better place as Marco Richter, Global Product Leader at LexisNexis Intellectual Property explains how SDGs can be mapped to patents.
Click here to view recording

Fraud, debt and judgements: How to maximise asset recovery
1400-1500 BST
Topic relevant to members of the Litigation Committee
To secure the return of misappropriated assets, a team with global expertise and intricate local knowledge is critical to a successful asset tracing strategy. Asset investigations are highly specialized and require an unusual set of almost contradictory skills: a broad approach, an intense focus on detail, and a constant openness to new ideas about how to bring a case to resolution. During this webinar we will discuss the following:
When do you need an asset recovery expert?
Identifying hidden assets in multiple jurisdictions
Selecting the right strategy: seizure vs settlement
Partnering with legal counsel
Understanding the asset recovery life cycle
Speakers:
Snežana Gebauer, Executive Managing Director, Americas
Darren Matthews, Executive Managing Director and Regional Head of EMEA
Jerry Howe, Executive Vice President & General Counsel, Leidos
Daniel Pascucci, Member, Managing Member, San Diego Office; Co-Chair, Cross Border Asset Recovery Practice, Mintz, Levin, Cohn, Ferris, Glovsky and Popeo, P.C.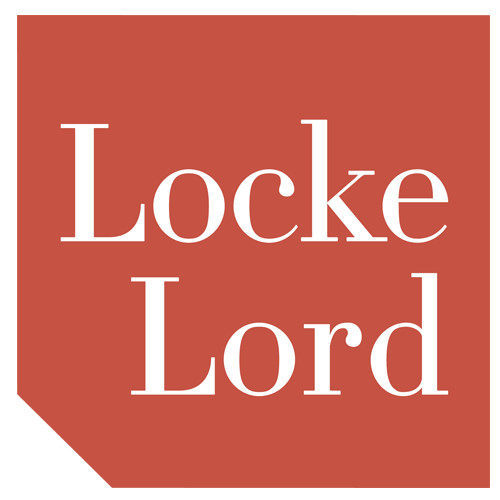 The Path of an Insurtech – Launching a technological insurance platform and associated insurance distribution and risk assumption considerations
1400-1500 BST
Topic relevant to members of the Insurance Committee
Speakers: Alan Levin, Zachary Lerner, Julie Mahaney and Benjamin Sykes of Locke Lord LLP Julie Mahaney, Benjamin Sykes and Zachary Lerner of Locke Lord LLP will present on "The Path of an Insurtech" when seeking to enter the insurance market in the United States. Launching a technology-based platform in the U.S. will often require startup capital and outside investors, and the Locke Lord team will detail unique factors to consider in this space. Once an insurtech is ready to take its novel idea to market, it must be acutely aware of limitations on certain insurance-related marketing or distribution activities that could otherwise be prohibited under law or require insurance-related licenses, which will be investigated in the presentation. Finally, a mature insurtech may look to assume risk on insurance products that it helps develop or service, and the panel will detail the various methods an insurtech may have "skin in the game." Locke Lord's Alan Levin will moderate the panel.
Click here to view recording

Law360 Tax Authority: International Tax Update
1500-1600 BST
Topic relevant to members of the Taxes Committee
A look at the current state of digital tax regimes and other international tax overhaul proposals.
Moderator - Chris DeZinno - Tax Authority
Panelists

Alex Parker, Senior Tax Correspondent - Tax Authority
Robert J. Kiggins, Partner & Tax Practice Chair - Culhane Meadows
Jim Alex, Principal - RSM LLP
Click here to view recording

Technology-driven marketing strategy is the key to success in a post-Covid market
1500-1600 BST
Topic relevant to members of the Law Firm Management Committee
Experts agree that it is important to maintain—or perhaps even increase—marketing investments during economic crises, but law firm marketing professionals must make some difficult choices about which specific tactics to prioritize. With precious dollars to spend and the internal pressure amped up to drive new business opportunities, marketers need to zero in on the types of initiatives that will move the needle in the short-term without neglecting long-term brand health. Learn, how top legal marketing experts recovered from previous economic crises. We'll also discuss how to apply these tactics for your firm, plus more tips, strategies, and statistics by top experts—and how they've reached success again, stronger than ever.
Speakers:
Nadine Leighton, Head of Marketing, EMEA and APAC, LexisNexis Software Solutions
Click here to view recording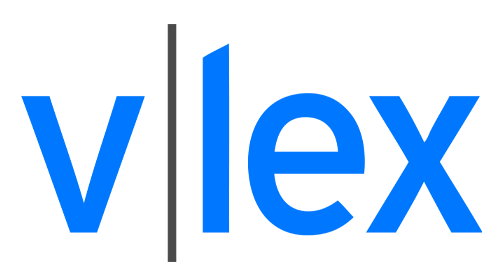 Legal Research: Building the largest legal discovery platform in the world
1500-1600 BST
Topic relevant to members of the Litigation Committee
Join the team behind vLex's popular research service to discuss how over 2 million users, including Bar Associations and the world's leading law firms, benefit from vLex's content and technology.
By bringing together legal information from hundreds of publishers and thousands of legal sources, vLex provides access to the world's leading discovery service for legal information, including access to comprehensive primary and secondary collections from over 100 countries on one service.
Leading the conversation, Robin Chesterman, Global Head of Product for vLex, will explore both content and technology pushing the boundaries of legal research.
Click here to view recording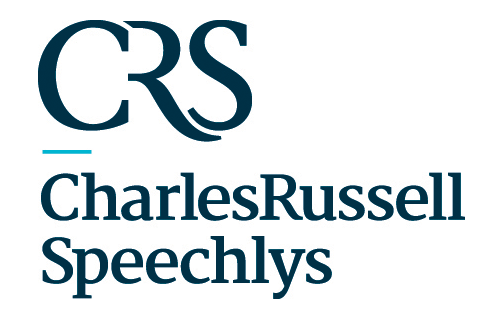 How Private is Wealth?
1700-1800 BST
Topic relevant to members of the Private Client Tax Committee
A significantly increased emphasis on transparency, publicly available information of ownership and reporting of financial information to government authorities worldwide has seen privacy emerge as a key consideration for wealthy families when deciding where and how to structure their wealth.
Understanding current obligations and also what is on the horizon is key for private wealth advisers in this complex and fast-changing global tax and regulatory environment.
Our experts will discuss the international initiatives relevant to this dynamic environment - including the EU tax blacklist project, DAC6 and UBO and other registers – and how these initiatives are likely to develop.
Click here to view recording

Why Is My Foreign Company Being Sued in the United States?!
1800-1900 BST
Topic relevant to members of the Litigation Committee
As the world gets ever smaller, the reach of U.S. laws to overseas conduct gets ever wider. With growing global interdependency, the U.S. DOJ has acknowledged that cross-border prosecutions are increasing. The range of civil litigations also is expanding, as plaintiffs' lawyers and litigation funders look beyond America's borders. To aid counsel in navigating developments in this area, the panel will explore recent decisions by the U.S. Supreme Court and responsive actions by Congress, particularly in securities laws, the Foreign Corrupt Practices Act, the Racketeer Influenced and Corrupt Organizations Act, and antitrust laws. We will also consider steps foreign defendants can take to deal with U.S. actions against them.
Click here to view recording